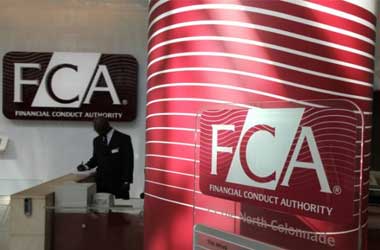 Millions of people in the UK rely heavily on credit cards to fund different aspects of their life. A number of investors rely on their credit cards to make deposits on forex and CFD trades.
This is why some experts believe that the UK's forex and contracts for difference traders will soon have to face a credit card ban from the Financial Conduct Authority (FCA).
This speculation has gained moment because of the recent decision by the UK Gambling Commission (UKGC) to place a ban on credit card betting.
This credit card gambling ban will not take effect until April but many in the industry are already saying that this is an effective step to combat problem gambling. Though this ban is aimed at the gambling industry, the CFD market is linked to it so there might be some overlap.
Common Sense Decision
Banning credit cards from investing in CFDs is a pretty smart move. Using debt to potentially create more financial liabilities is not a smart move but many traders use this means on a daily basis. The CFD market is very risky and financial experts in the UK approve of such a ban.
As for the potential announcement, market analysts predict that such a ban will come out within the next 12 months. Mini-bonds are the current focus of the FCA since the London Capital & Finance mini-bond scandal. Forex and CFDs are likely to be on the low-priority list of the new head of the FCA since the current head Andrew Bailey will be moving on to a new job in March 2020.
There is also the fact that the forex and CFD market has already been hit by intervention measures. Back in 2018, the European Securities and Markets Authority (ESMA) implemented new restrictions that hit the market hard. The credit card ban could deal a major blow to the industry. Regulators might be hesitant to take steps that might completely kill the industry
Major Hit Expected
If a credit card ban does happen, many retail investors in forex and CFDs might seek something else to invest in. The result would be lower trading volumes and weaker revenues. This can result in brokers having to branch out or to move to less restrictive locations.
However, a credit card ban will be good for a certain sector of investors. Using credit cards to fuel trading is a bad idea and eliminating this approach would only be a big help for a certain demographic but not for the overall market!