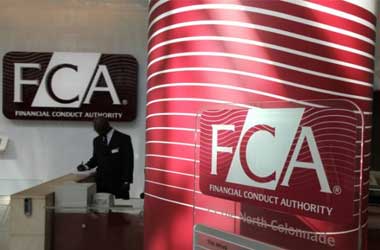 The Chairman of the Financial Conduct Authority (FCA) recently announced in a speech that financial crimes in the United Kingdom has now reached epidemic proportions.
Charles Randell addressed a number of concerns during his speech at the Cambridge Economic Crime Symposium.
Randell said that investment fraud is one of the leading crimes in the country and the most damaging since it resulted in savings being stolen from unsuspecting individuals.
The numbers are extremely concerning based on the report from The Crime Survey for England and Wales for 2018/19.
The report showed that the total volume of individual fraud has climbed to 3.8 million cases. This number is just for individual fraud but the total volume of fraud cases is supposed to be as high as 11.2 million cases.
The FCA which is the financial watchdog in the UK has focused on two major industries where the fraud reports have come from. These are the foreign exchange (forex) and cryptocurrency industries. In the 2018/2019 fiscal, an estimated £27 million was due to forex and cryptocurrency scams. Scam reports have also gone up by 400 percent, with 1,834 scams being reported in 2018 alone.
The FCA has decided to opt for a strategy that will divide its efforts to battle financial crime into three parts. One part focuses on investigating firms that operate in scam-filled markets and keeping a close watch on them properly. Next, the FCA plans to continue to keep educating consumers on the growing risks of financial scams. Finally, the UK watchdog will be aggressive about shutting down unlicensed investment firms.
The FCA is facing a number of constraints that prevents it from doing more in curbing financial crime in the country. The financial regulator has released 500 scam alerts on unauthorised firms and is conducting 40 live investigations since 2018. The FCA has its resources stretched and it does not help that political issues continue to slow things down.
The latest measure from the FCA is taking action against mini-bond issuance. This is mainly because the activity is not regulated and the firms issuing these bonds do not have the FCA's approval.
Call For Help
Randell is not above calling for help in fighting the growing financial fraud epidemic. The FCA chairman has called upon the major online companies to pull their weight in protecting consumers by tightening up their security and putting in place better measures to protect their customer's privacy.
He has also called on online companies to do more to flush out fraudulent companies who use their portals to advertise and lure investors in.