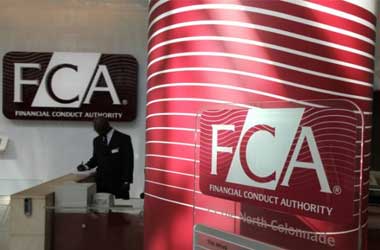 The Financial Conduct Authority (FCA) which is the financial watchdog in the United Kingdom has cautioned British investors to be wary of financial fraudsters as a new clone FX websites continue to pop up and swindle unsuspecting victims.
The regulator recently flagged a bogus website of the FCA-regulated firm Swiss Investment Corporation, as it seeks to ensnare victims by claiming the authorized provider's reference number.
The scammer's website, though noticeably different from the official Swiss Investment Corporation page highlights the company's regulatory license numbers as well as the official web address of the reputable firm at the foot of each of its webpages.
However, it features an altered logo but unsuspecting investors will rarely look closely into such details. This is why the FCA has decided to crackdown on FX cloned websites in an effort to clean up the FX market and protect its investors against dubious brokers.
Regulators Struggling To Fully Mitigate Clone Problem
Just last week, the FCA also blacklisted a clone firm of Goldman Sachs. The financial watchdog reported that Goldman Sachs Asset Management International, a fraudulent entity was claiming to be a member of the Goldman Sachs Group.
The emergence of bogus clone websites that deceive consumers by mimicking the pages of trustworthy financial companies is not a new threat to the industry, but regulators have yet to find a way to fully mitigate this widespread malpractice.
The real Swiss Investment Corporation is based in London with offices in Geneva, Lugano and Zurich. Specializing in global capital markets, private placements and order execution, the financial firm is regulated by FCA in the United Kingdom and supervised by FINMA in Switzerland. The dubious clone website looked to take advantage of the company's reputation and offered FX and CFDs products.
Scammers in the financial industry have an array of methods to phish confidential information and money from unwitting victims. The latest tactics is to use a cloned website. These bogus sites clone the websites of legitimate financial service providers to obtain money, credit card numbers, or login credentials from gullible consumers.
Fake Websites Threaten Forex And Crypto Markets
Fraudulent companies who run these cloned websites are posing a major problem to the FX and cryptocurrency sectors. Aside from Goldman Sachs, some of the other genuine companies that have been targeted by clone firms are Tickmill, Dukascopy Bank and broker-dealer ICAP.
The FCA is cautioning investors in the UK to be wary of potentially dubious websites and ensure that they transact only with the official channels of legitimate companies.