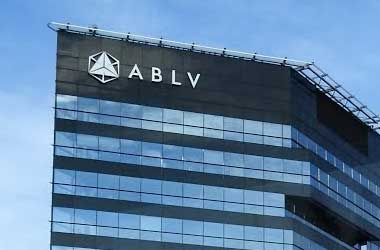 Once again, Latvian banks are being rocked by a series of scandals. This new scandal will be not only problematic for Latvia but for the European Union, as well.
The country's third-largest commercial lender, ABLV, is facing mounting problems this week.
These problems come after the U.S. Treasury has accused the bank of laundering money and defying Western sanctions targeting the rogue nation of North Korea.
Also, grabbing the headlines over the weekend, the head of the Latvian central bank was being held in custody. He is accused of soliciting a bribe by Riga's anticorruption agency.
Latvian Authorities Claim that the Two Scandals are Unconnected
Still, the dramatic headlines are a shock to a country which advertises itself as a financial bridge between Europe's west and east. As of Tuesday, the European Central Bank (ECB) is stopping all payments by AVLB bank after its liquidity position plummeted in the wake of the allegations from U.S. authorities.
According to Reuters news, last week, the U.S. Treasury accused ABLV bank of "institutionalized money laundering'. This includes allowing banking clients to conduct business with parties connected to North Korea in direct violation of sanctions imposed by the United Nations. These sanctions follow the world's efforts to stop the rogue nation's nuclear weapons program. ABLV said the accusations are without merit and are based on "unfounded and misleading information".
ABLV's principal mission is to move money around the world. Most of this money tends to originate from Russian sources. These accusations, now claim, that some of ABLV's transactions are also linked to Pyongyang.
Latvian Banks have a History of Regulatory Problems
Recently a number of banks in Latvia have been subject to regulatory problems surrounding improper business practices. This is not a new phenomenon to the country. Last year banks in Riga were fined by Eurozone banking regulators when they allowed clients to bypass international sanctions surrounding North Korea.
Financial Times
To make matters worse, for not only Latvia but a problem for the entire Eurozone, on Saturday, Latvia's Corruption Prevention Bureau raided the home and offices of the country's central bank chief Ilmars Rimsevics. He is also rate setter and sits on the monetary policy body of the European Central Bank. He denies any wrongdoing.
Rimsevics said in a recent press conference that
I have not demanded or received any bribes, I have become the target of some Latvian commercial banks to destroy Latvia's reputation
The PM of Latvia Considers An Attempt to Damage His Country's Reputation
The Prime Minister of Latvia said, on Tuesday to Reuters, that he cannot rule out any possibility that the allegations against his central banker are an attempt to damage the reputation of the country.
The scandal ridden Latvian banking system has been a thorn in the side of the European Central Bank. Latvia tried, in vain, to use the euro dollar currency. Initially, the process had been repeatedly delayed. In 2014, France flagged regulatory issues with Latvian banks. It took two years before Latvia was able to join the single currency union in 2016.