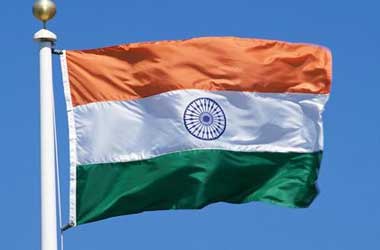 Gambling opponents in the state of Maharashtra have campaigned long and hard for legislators to legalize gambling in the state but so far they have not been able to get a positive decision.
Gambling is banned in most Indian states but the strong demand for games like poker, blackjack and online casino games have stirred up operators and groups like the Indian Poker Association (IPA) to campaign for the legalization of gambling activities.
While gambling is banned in Maharashtra, the lottery is permitted and is very popular in the state. Online lottery parlours do brisk business as they have a loyal clientèle who purchase tickets from the comfort of their home.
Authorities in Mumbai, Maharashtra recently raided a number of online lottery parlours throughout the city and made a number of arrests. The reports filed by the authorities say that they conducted raids on 7 online lottery parlours that were suspected of no having paid their Goods and Services Tax (GST).
During the raids, the authorities also found that some of these online lottery parlours had resulted to selling lottery tickets written by hand as well. These lottery tickets were being printed on the Central Bank's (Reserve Bank of India) and being issued. This method of issuing lottery tickets is legal based on the Lotteries Regulation Act and Rules but the online lottery parlours had permission to only sell online lottery tickets.
The owners of these online lottery parlours were booked on a number of violations which included cheating, forgery and violations of the Lottery Act
Lottery Operators Protest High GST Rates
The GST which was rolled out across India by the Narendra Modi led government in 2017 has caused a lot of trouble for small and medium businesses throughout the country and has forced multiple businesses to windup.
Lottery companies all across India are forced to pay a GST of 28 percent on their lottery tickets. This is something that Lottery operators have protested from the start, stating that these high GST rates will force them to go out of business. However, the government has not relented to their protests and in fact turned up the heat on lottery operators across the country who have tried to evade paying their GST.
The authorities raided lottery operators in the state of Punjab in September and arrested a number of operators who allegedly did not file their tax returns or paid a lesser rate on their GST. It looks like the government will continue to crack the whip on lottery operators throughout the country going into 2019.