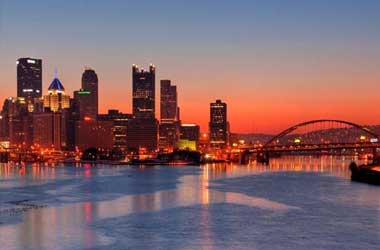 The fate of Pennsylvania's online gaming bill HB 649 remains uncertain as it awaits a vote on the floor of the legislative house this week. The online poker bill has proposed provisions to award licenses to the state's 12 casinos to launch online gaming services. The sponsor of the bill Rep. John Payne has said that he has taken all steps for its passage and it now depended on the leadership of the House.
In a statement, Rep. John Payne said,
Once [the bill] gets there, it's up to House leadership to decide whether it has the votes to run a bill. My job is essentially done when I get the bill out of committee. I'm not really sure what is the leadership's strategy or what all amendments are being planned.
Rep. George Dunbar's bill on daily fantasy sports is scheduled for a second reading this week and if HB 649 is attached to it, there could be a vote on the combined bill by the end of the week.
The online poker bill had an unsuccessful run on the House floor earlier after House members rejected the bill twice as a result of mishandling by the House leadership. The bill was introduced once with provisions on video gaming terminals (VGTs) included and once without. The ensuing confusion and lack of clarity on the differences between the versions resulted in members voting the bill out both times.
A motion for reconsidering the vote was filed immediately to allow continued consideration of the bill. Payne said the House members were completely confused on what they were voting on, resulting in the rejection. The addition of VGTs, which are advanced gaming machines is opposed by 11 of the 12 casinos operational in the state. Payne's bill allows for VGTs to be installed by casinos in airports but not in regular establishments such as casinos, bars and clubs.
Payne observed that there were a lot of misconceptions around online gaming. According to him, the legalization of online poker was not an expansion since gaming sites are already accessible in Pennsylvania as they are not banned. The legislation only regulates them, protecting the players and bringing revenue to the state.
Payne stated that he had been expecting the passage of the bill this year. The current term is Payne's last and he wants the bill passed before he retires not to add an accolade to his name but because he believes that the online gambling industry will provide much needed revenue to the state.