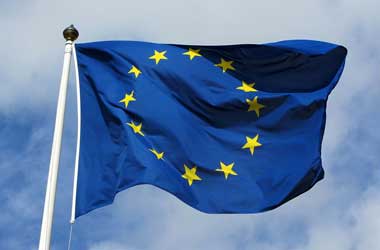 Summary
The iGaming sector in the EU faces higher money laundering risks now compared to 2019
FATF recommends new AML regulations for EU nations to follow
Unlicensed iGaming sites in EU are key targets for criminals
The Financial Action Task Force (FATF) has added new recommendations concerning money laundering and terrorism financing risk assessments carried out by EU member states. The new recommendations are contained in the European Commission's Supranational Risk Assessment (SNRA) Report which was last updated three years ago.
The SNRA report must be updated every two years under the EU Anti-money Laundering Directive (AMLD). But as the pandemic hit, updates needed to be postponed to 2022. This allowed AML stakeholders to further examine certain aspects and make better judgments.
Online Gambling Facing Increased AML Threats
The updated recommendations in the SNRA report give heavy emphasis on online gambling and crypto-assets. The report stated that risk levels involved in these two sectors require re-calculation, citing significant changes in both industries in recent years.
The FATF also identified other factors having a major impact on EU businesses, such as COVID-19 and the ongoing war between Russia and Ukraine. The global money laundering watchdog stated in its latest report that current conditions have increased the risk of money laundering across economic sectors and businesses in the EU, opening up fresh opportunities for criminals.
The SNRA's category overview highlighted the fast economic growth and technological development in the gambling industry, with the online sector experiencing strong growth during and after the pandemic. Because of this, online gambling now faces higher risks of money laundering compared to 2019 when the SNRA was last updated.
Money laundering risks are particularly high among jurisdictions targeted by unlicensed online operators. These operators use digital payment platforms and virtual currencies that provide users with a high level of anonymity, making it more difficult for authorities to track financial transactions.
Money-Laundering Activities Remain Largely Cash-Based
Land-based casinos also remain highly vulnerable to money laundering, with cash transactions still the most popular store of value for criminal gangs even in the wake of the COVID-19 pandemic, the report noted.
While criminality continues to evolve, the criminal economy remains largely cash-based. Businesses in the EU should be more vigilant than ever with regards to money laundering and terrorist financing considering the anonymity and ease of movement associated with cash and related assets.
The FATF also highlighted the gambling sector's lack of specific tailored reporting on suspicious transactions. It advised financial intelligence units in the EU to enhance the quality of industry reports and improve the use of information provided to them.