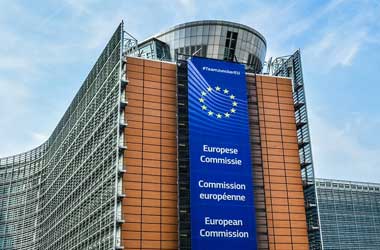 Some of the major banks in the world have come under scrutiny during the last decade due to proven allegations of forex manipulation.
Banks have resulted to malpractices and made billions by manipulating forex rates and cheating their customers.
The European Commission has once again highlighted the fact that five major banks have carried out forex collusions and therefore hit them with a combined fine of 1 billion euros.
The five banks that were named by the EC are JP Morgan, Royal Bank of Scotland, Citigroup, MUFG Bank and Barclays Bank Plc.
The EC stated that the banks were involved in a cartel type operation involving spot FX collusions that manipulated eleven currencies. Some of the currencies that were manipulated include the Pound Sterling, United States, Australian and Canadian dollars, Swiss Franc, Japanese yen and the Swedish, Norwegian and Danish currencies.
Bloomberg Markets and Finance
The UBS Group AG escaped the fine as they reached a deal with the EC and were provided full immunity in exchange for providing information on the two FX cartel groups. The UBS Group avoided a fine of 285 million euros.
Chatrooms Used For FX Collusion
FX traders from these five banks used chatrooms to carry out their spot fixing and manipulation of FX rates. They would often travel on the same trains and were personally known to each other. The EC decided to send out a strong message to these 5 banks and the EU financial industry by imposing heavy fines.
In a statement, Margrethe Vestager, Head of Competition Policy for the EC said
Foreign exchange spot trading activities are one of the largest markets in the world, worth billions of euros every day. These cartel decisions send a clear message that the Commission will not tolerate collusive behaviour in any sector of the financial markets. The behaviour of these banks undermined the integrity of the sector at the expense of the European economy and consumer.
Royal Bank of Scotland issued a statement acknowledging the fact that they have once again been hit with fines for failing in the FX department. The bank confirmed that they are cooperating with the authorities and said the final collateral damages are still not certain at this point of time.
MUFG Bank has also confirmed receipt of the fines issued by the EC. The bank stated that it has carried out an internal review of its processes and fixed all the loopholes that led to these FX charges.