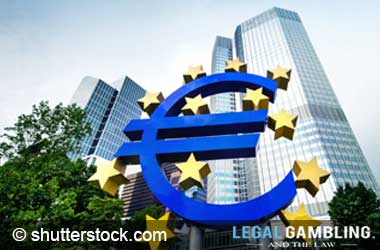 After the European Central Bank (ECB) decided to hold its rates and keep its current monetary policy, the Euro witnessed a decline in value.
At the time of this writing, the Euro recovered slightly and was at 1.2154 against the USD.
The ECB decided to keep their main overnight rate at 0.00%, their marginal lending facility rate at 0.25%, and their deposit facility rate at -0.40%.
This did not surprise anyone since financial analysts predicted that there was was only a 5% chance of the rates moving, and overnight index swaps had less than a 25 percent chance of a rate hike taking place at the end of 2018.
The other move that influenced the drop was the ECB not make any changes to its April release. The April release of its monetary policy was similar to the release in March. This is not surprising considering that the ECB will only change its policies when it has reliable economic forecasts in hand to make changes. This is the same policy that the Federal Reserve and the Bank of England adopts when it comes to policy changes. Analysts expect the ECB to make changes only when the Staff Economic Projections get released.
European Central Bank
The next Staff Economic Projections is scheduled to be released in June. It follows a similar release schedule to the Fed, which releases economic forecasts in March, June, September, and December.
In a statement, the Governing Council said The Governing Council expects the key ECB interest rates to remain at their present levels for an extended period of time, and well past the horizon of the net asset purchases
Euro Takes A Hit In Value
The ECB's QE program is currently running at €30 billion per month and will continue until September. Experts expect a slowdown in asset purchases, though the rates market will not change its prices until the second half of 2019.
As for the drop, the initial announcement of the rates decision did not affect the Euro at first. The EUR/USD kept trading near 1.2179 for some time until the policy decision was announced. Combined with the ECB's wish to retain the current rates for a longer time, the Euro began to drop slowly.
The current plans reflect the ECB's on-going fears. Last year was a big year for the Euro zone, as Europe witnessed a significant amount of growth. However, the first quarter of 2018 has been tough for European markets with Germany, France, and Italy taking hits. With the looming trade war and threats of protectionism, the ECB is looking to tread carefully in preparation for the future.