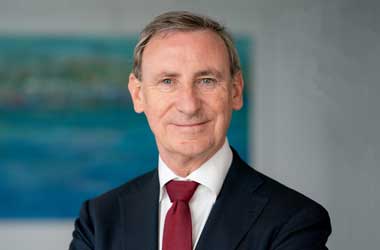 Summary
KSA Chief Rene Jansen spoke at the Gaming in Germany Conference recently
Jansen focused on gambling ads and player protection measures
The GGL will oversee Germany's online gambling market from January 1, 2023
Germany can learn from the experiences gained by the Netherlands when it opened its regulated online gambling market in October 2021.
There is no denying the fact that the gambling sector has massive economic contributions, but customer protection should come first.
That's the message from Rene Jansen, the Chairman of the Dutch gambling regulator Kansspelautoriteit (KSA) during his speech at the recent Gaming in Germany conference.
Germany Could Face Huge Challenge Regarding Gambling Ads
Jansen shared that the Dutch gaming market has achieved significant growth since it launched under the KOA Act in October of last year. From the original 10 licenses awarded during the market's opening, there are now 20 licensed gambling businesses operating in the country. As the market grows, so are the volume and frequency of gambling advertisements which has sparked criticism from both government leaders and the public.
With gambling ads becoming increasingly prominent, many are concerned it could lead to a rise in gambling addiction. To address the issue, Jansen said they've implemented certain restrictions, including time limits and banning the use of celebrities and footballers in marketing materials.
But despite these measures, concerns continue to be raised, and this is mainly because gambling doesn't exactly have a "rosy image" especially to the general public, Jansen said. According to the KSA Chief, Germany might encounter similar experiences and the German government could be prompted to introduce extra, preventative measures to control the volume of gambling ads.
Operators Ultimately Responsible for Player Protection
In his speech, Jansen also emphasized the importance of player protection, saying that the responsibility to protect customers and prevent them from falling victims to problem gambling ultimately lies on the operators. He said licensees are faced with a big challenge and they must work to build and maintain trust.
Jansen urged his German counterpart to consider the results of the KSA's report regarding duty of care whilst commending Germany's €1,000 gambling limit, which is among the strictest in Europe. Jansen said it would be interesting to see whether the measure would be effective in preventing problem gambling and financial harm.
Starting January 1, 2023, Germany's online gambling market will be overseen by the country's newly established gambling regulator Gemeinsame Glücksspielbehörde der Länder (GGL). Jansen wished the agency good luck as he ended his speech.