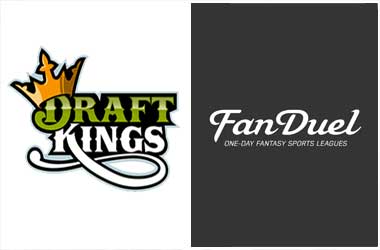 The Daily Fantasy Sports (DFS) industry has been in the media and under investigation by a number of state regulators after the Nevada gaming commission decided to ban two of the biggest DFS brands in DraftKings and FanDuel from operating in Nevada.
Nevada decided to ban both companies from operating their DFS website as the state gaming association's investigation into the DFS industry concluded that the game was similar to online gambling and hence was mandatory for the providers to obtain a license to operate in the state.
The attack on the DFS industry has caused DFS establishments to collaborate to see if they can combat and fight the assault being waged on the industry. Most DFS establishments believe that this assault on them is being instigated by the respective state casino establishments who are concerned that the DFS market will eat into their profits and steal their players away.
DFS operators have decided to join forces and launch a new self-regulatory body that will focus on dealing with the claims and investigation reports published by federal and state government agencies. The agencies have decided to nominate Seth Harris, the former acting US Secretary of Labor to lead the Fantasy Sports Control Agency (FSCA) and ensure that the DFS industry adheres to a strict 'ethics and integrity' policy. The FSCA was founded by the Fantasy Sports Trade Association (FSTA).
Harris stated that one of the key reasons why he was selected to lead the FSCA was to make it clear to everyone that this new association was neither a publicity gimmick nor a sham to pull the wool over anyone's eyes. Harris confirmed that the FSCS will be a freestanding group and will not be influenced by the views of any gambling establishments such as DraftKings and FanDuel who are a part of the FSTA.
Under Harris's leadership the new FSCA will target four key areas which are internal company controls and processes; standards; enforcement and auditing policies. Any FSCA members who violate the policies outlined by the FSCA will be pulled up for breaking these policies and be asked to pay a fine that will remain undisclosed. The FSCA will hire an unidentified accounting firm who will be tasked with the responsibility of auditing and checking for compliance and deviations.
The DFS industries procedures, policies and practices are currently being reviewed by Maura Healey, who is the Massachusetts Attorney General. Healy stated that she wasn't clear on the purpose and function of the FSCA but said
I highly doubt that I would be satisfied, as a consumer protection matter, trusting or relying on that industry to regulate itself.
Have a look at our best legal sports betting wesbites with excellent promotions and bonuses on offer.