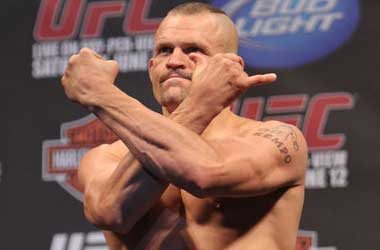 MMA fighters don't have a long shelf life due to the nature of the intense combat sports.
Most MMA fighters tend to retire in their mid to late 30s and that's what happened with MMA legend Chuck Liddell who last fought in the Ultimate Fighting Championship (UFC) in June 2010 at UFC 115.
The MMA community said goodbye to Liddell 8 years ago and no one expected to see 'The Iceman' return to the cage. However, the 48 year old Liddell has teased fans for the last couple of years about a potential return and it appears those rumours are now going to come to fruition as Liddell has confirmed that he will be coming out of retirement not just for one fight but for a few.
The California State Athletic Commission (CSAC) is open to granting Liddell an MMA license but under one condition. Director Andy Foster wants Liddell to submit himself to advanced medical tests and pass them with flying colours.
The Iceman will have to go through a magnetic resonance angiogram (MRA) for his brain, do extensive blood work, cardiac and neurocognitive testing along with a number of other tests. He will have to pass all of these tests with flying colours as any deterioration in these tests will prevent CSAC from granting him an MMA license.
MMAFightingonSBN
Bellator Or UFC
Liddell has been a UFC man for the best part of his career and has a close relationship with UFC President Dana White. Even after retiring, Chuck Liddell was employed with the UFC as an ambassador and only recently parted ways with the organization.
Dana White has made it clear that he will not entertain thoughts of Liddell coming back to the UFC as he believes it is dangerous for the 48 year old to return to the Octagon. White could change his mind given the fact that Liddell will be a huge pay-per-view draw and the fact that he has expressed interest in fighting Jon Jones.
However if White sticks to his promise and does not allow Liddell to return to the UFC, then his other option will be moving over to Bellator. There are reports that Liddell has already held discussions about a potential multi-million dollar contract and if he does enter Bellator, he would most likely fight Tito Ortiz once again.