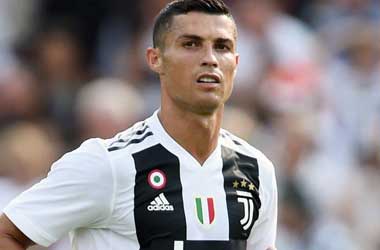 Cristiano Ronaldo is one of among the top two most famous football stars in the world.
The former Real Madrid player, who is also facing investigations of rape had decided to leave the club last year after nine seasons and move to Italy to play for Juventus because he was unhappy about tax fraud allegations that were raised against him.
A Spanish Court went after Ronaldo for dodging his tax payments from 2010 to 2014.
Ronaldo and his team decided this week to settle the case and avoid jail time by paying a total of $21.6 million. The tax lawsuit received a lot of media attention during 2018 and Ronaldo decided it was better for him to settle things and avoid jail time which could be a 23 month prison sentence.
Local media reported
Under Spanish law, a first offender can serve anything less than a two-year sentence under probation and Ronaldo will not have to go to prison. His court appearance lasted about 15 minutes as he only needed to sign off on the previously settled agreement.
The $21.6 million might be a lot of money to most people but not for Ronaldo as he is one of the richest athletes in the world.
The Fumble
According to a Forbes article, he is the second highest paid footballer in the world earning more than $108 million last year and is also ranked the third highest paid athlete of 2018. More than 50 percent of the money earned came from his salary and his tournament winnings.
The remaining forty percent came from huge sponsorship deals and endorsements which include the likes of EA Sports, Nike and Herbalife. Reports show that the 2016 lifetime contract he signed with Nike is estimated to be over $1 billion.
Real Madrid Football Players Under Scanner
Ronaldo is not the only ex-Real Madrid football player who is under the tax scanner. Ex-Madrid player Xabi Alonso is also in a tight spot and could face jail time. One of the reasons for this is because Spain decided to remove a special tax exemption law in 2010 commonly referred to as the 'Beckham Law' which gave footballers the chance to limit their taxes.
Lionel Messi has also faced tax fraud allegations in a Spanish court which convicted him in 2016. Messi also avoided jail time by agreeing to pay a hefty fine.