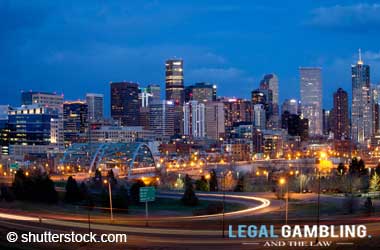 Colorado is expected to launch its legalized sports betting industry on May 1 and sports bettors in the state are eagerly looking forward to place legalized sports bets. The Colorado Limited Gaming Control Commission (CLGCC) met last week and confirmed that they will have full control on what prop bets will be allowed once the industry is up and running.
Prop bets or proposition bets are commonly known as, are wagers on specific players or events in a game, rather than on the game's ultimate outcome. Examples of a prop bet in the Super Bowl are wagers placed on the team to score first, or who wins the coin toss. Dozens of other prop bets exist across many different gambling markets—determined mainly by the willingness of operators to offer the bets.
In Colorado, the CLGCC will not only have control on which sports events can be wagered on by gamblers, but also on what specific outcomes within the games can be wagered on. The state's Gaming Enforcement Division, under the Department of Revenue, is tasked with the creation of a registry listing the allowed prop bets which will then be disseminated to all sports betting operators in Colorado.
FOX31 Denver
If licensees wish to offer a prop bet not in the registry, they will be allowed to propose it to the CLGCC for approval. They will need 72 hours' notice is required before any public offering of a prop bet. College and high school events will be excluded from all prop bet applications.
Colorado Gears Up for Legalization Amidst Present Uncertainty
When Colorado legalized sports betting, it covered all professional sports including the Olympics, as well as college athletics, motor sports and video game sports (eSports). This was possible through the approval of Proposition DD in November 2019. Specific guidelines on which leagues and events are allowed to be wagered on are set to be released before May 1.
Sports betting operators will also be allowed to petition particular leagues and events for betting if they are excluded from the catalog. Attorney Mark Grueskin who represents a number of casinos including Ameristar, disagreed with Colorado's catalog requirement, stating that the sheer number of betting opportunities available to operators would quickly overwhelm the state's resources.
Initially, the CLGCC deliberated on cataloging illegal bets, but ended up with a more active approach by individually approving all prop bet categories.