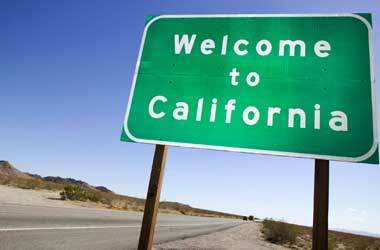 The state of California has approved the sports betting referendum proposal drafted by 18 California Indian tribes and filed on November 2019. Earlier this week, California publicly unveiled the name and title of the ballot initiative, which means that the tribes will now be able to commence gathering the necessary number of signatures (almost 1 million) to add their initiative onto the November 2020 ballot.
The one-page text of the initiative assures the state of hefty tax revenues in the tens of millions, a massive return of investment on state regulatory costs expected to be in the millions. The proposed initiative will allow the state's robust tribal casino industry to offer dice games, roulette, and most importantly, sports betting; it does not offer the same right to offer sports betting to California's card rooms and commercial zones, such as pro sports arenas.
KCRA News
The initiative includes a 10 percent tax on the gross revenue from sports bet at racetracks and a state-wide ban on mobile betting. The deadline for the signature drive is June 25; the tribes are set to report to the Secretary of State as soon as they gather 25 percent of the required signatures.
If it clears the ballot and gets a majority vote from the public, the proposal would make California the largest sports betting market in America. However, because the proposal has a very narrow focus it will significantly restrict the state's sports betting market. This means that even though California has more physical casinos than other states, the gambling market will likely be middling at best, similar to New York's current regulations, which offsets its potentially huge gambling market by limiting sports betting sites to a few select locations.
Battle for Mobile Sports Betting Continues
California's tribes are following the lead of tribes from other states barring Michigan by opposing the legalisation of mobile sports betting. The opposition to mobile sports betting is because they believe legalising it would reduce the number of customers at their brick and mortar casinos. Furthermore, mobile sports betting would endanger the entrenched position many tribal casinos have in their locations.
Industry insiders, alongside California's card rooms disagree with the finer points of the tribe's initiative. Some worry that excluding mobile sports betting would lead many potential customers to the black market.
Rep. Aaron Gray and Sen. Bill Dodd have filed a more inclusive sports betting legislation which includes state-wide mobile sports betting.