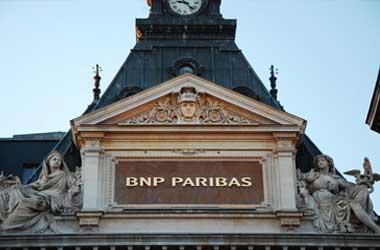 Singapore has become the go-to place when it comes to financial innovation. The Monetary Authority of Singapore (MAS) has been showing support for various digital initiatives that take the future of the financial market forward. The latest one is their support for BNP Paribas in setting up an electronic foreign exchange. The French bank now joins other major banks like JPMorgan and Standard Chartered in offering a digital option for a forex trader.
BNP Paribas' offering will allow for electronic forex trading of 50 foreign currencies. The exchange will also allow for various trading options. This includes swaps, options, and even spot trading.
The MAS is pushing hard for Singapore to become the center of forex trading in the Asia Pacific region. This move would boost the position of Singapore in the region. With the city-state's infrastructure, it is already poised well to take the position.
There are already several forex trading systems in Singapore. UBS and Citigroup were the first to stake positions in the country last year. Several other major banks followed as Singapore showed that it was a prime location for forex trading in Asia. Asian trading hours are notably different from those of the American and European markets. Having a presence in the region allows for banks and other financial institutions to keep themselves informed of developments and to respond to them properly.
Christophe Jobert, head of global markets for South-east Asia at BNP Paribas state the Singapore is a key region for the bank in the Asian-Pacific market and they have witnessed e-FX trading volumes increase by double digits YoY.
Cortex LIVE Roll-out
It is not just in forex trading that BNP Paribas is taking steps in the region. The French bank also plans to roll out its Cortex LIVE platform for Asian customers. This is one of the bank's cutting-edge financial products, with several awards under its belt.
Traders in the region will appreciate what Cortex LIVE will be able to bring to the table. This single-dealer platform comes with a digital trading assistant, AliX, built-in. Many traders are now finding it difficult to keep track of the various changes in the market. With the right help, they will be able to keep on top of trades and execute them flawlessly. It also helps that the LIVE platform offers real-time data on market shifts, which can help ensure they make the right choices.