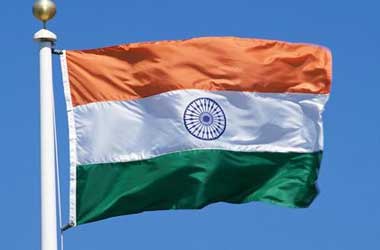 India is facing another cash shortage as reports emerged from numerous states that ATM machines were out of cash.
Over 1.5 billion Indians are familiar with the pain that the Nov 2016 demonetization drive caused as they were stranded without cash for days.
The Modi led BJP government blames a sudden spurt in demand for the cash shortage. To combat the high demand, the plan is to increase the supply of cash into the entire baking system but no timelines have been given by the government.
The government has said that it plans to print between Rs 70,000 to Rs 75,000 crore worth of 500 rupee notes to help cope with the demand.
India Today
According to Economic Affairs Secretary Subhash Chandra Garg, the government suspects that many people are hoarding Rs 2,000 notes as these notes are apparently not coming back into circulation quickly enough.
In a statement, Garg said
Rs 2,000 notes are circulating but of late we have noticed there has been lesser inflow coming back into the circulation. We have not got this investigated, but you can assume this is the one note which most suitable to hoard as this is a high-value note. But this does not affect the overall supply of Rs 2,000 notes.
Currently, the affected states include Andhra Pradesh, Gujarat, Bihar, Karnataka, Assam, Maharashtra, Uttar Pradesh, Rajasthan, Telangana and Madhya Pradesh. The crush may soon affect the capital Delhi.
Millions Of Indians Lash Out At Modi Govt.
Top news channels including Mirror Now have run multiple programs which show that the common man is frustrated with the Modi Govt and their string of fake promises to improve the economy. All that has resulted under the Modi led government is hardship and loss to the
common man.
Finance Minister Arun Jaitley tried to reassure the country that there was enough cash in the system to meet the demand and this was a temporary shortage. The Reserve Bank of India (RBI) which has goofed up incredibly in the last 2 years has put the cash shortage down to bad logistics which has caused excess of cash in some areas and no cash at all in other areas. Current reports indicate that around 8% of Indian ATMs are out of cash at this point of time.
The Government is unable to provide an exact deadline as to when the matter will be resolved. What is clear to the common man is that Prime Minister Modi's de-monetization drive of 2016 has turned out to be an utter failure as hoarding of cash continues while the
common man suffers due to massive blunders by the BJP backed government.