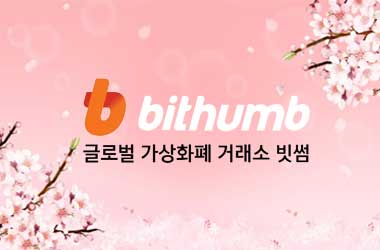 Bithumb, the largest crypto currency exchange in South Korea, and Korea Pay Service, a mobile payment service provider, has partnered to facilitate crypocurrency payments in more than 6,000 outlets across the country in the first half of 2018. By the end of this year, the number of outlets accepting cryptocurrencies as payment will increase to 8,000. Notably, Ripple (XRP) is one of the most traded cryptocurrencies in the exchange.
Korea Pay Services offers mobile gift certificates, in addition to handling payments at over 200 franchise-based offline merchants. The digital payment service provider generates about 300 billion won (~$280 million) annually. The partnership will boost the adoption of Ripple (XRP) and other cryptocurrencies. Stores which would possibly accept cryptocurrencies are Café Sulbing, Todai (Seafood buffett restaurant), Café Droptop and Yankee Candle.
Earlier this month, Bithumb entered into a partnership with BitPay to facilitate cross border payments with Bitcoin. The partnership would enable businesses in that region to issue invoices in Bitcoin and get settled through BitPay in a faster, cheaper, and more secure manner.
Currently, Bithumb does an average trading volume of $642.40 million. Nearly 1/6 (~$95.60 million) of the trading volume is contributed by Ripple (XRP). This makes Ripple the most traded cryptoasset on Bithumb.
Commenting on the partnership, Bithumb official said
"We have taken a landmark step. We will try hard to set up an environment in which cyptocurrencies are used extensively."
South Korea has introduced a string of regulations for cryptocurrency trading and related business in the recent months. The country has banned anonymous trading accounts, domestic ICOs, use of cryptocurrency exchanges abroad. Additionally, government officials are also banned from holding and trading in cryptocurrencies.