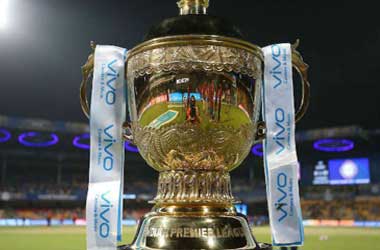 The Board of Control for Cricket in India (BCCI) is working tirelessly to create a bio-bubble in the United Arab Emirates (UAE) and pull off the 2020 Indian Premier League (IPL) which is the richest T20 domestic league in the world.
The BCCI is working together with the Emirates Cricket Board to create a bio-bubble in the UAE that will allow them to stage the 2020 IPL successfully. The IPL is set to bring the BCCI nearly $500 million in revenue and all stakeholders and players associated with the IPL are also expected to fill their pockets handsomely.
The BCCI has confirmed that the 2020 IPL will run from Sep 19 to Nov 10 and will take place in Dubai, Sharjah and Abu Dhabi.
This 53 day tournament with an 8 team format will be the longest tournament in IPL history. The reason for the tournament extending to 53 days is because the BCCI does not want to push hard for double header games.
Double header games are when two games take place on the same day. One game is usually held in the afternoon around 2.30 PM IST and the night game takes place at 8 pm IST. Given the soaring temperatures in the UAE, the BCCI has decided to schedule only 10 double header games during the 2020 IPL edition.
Cricbuzz
BCCI To Create Bio-Bubble
The BCCI has put together a stringent set of rules and regulations that it will discuss in detail with IPL franchises this week. IPL franchises will have to work together with the IPL governing body and the Emirates Cricket Board to ensure that they have everything in compliance with the bio-bubble.
IPL players will be asked to sign an agreement which acknowledges the fact that while the BCCI has put in place a bio-bubble, it cannot guarantee their 100 percent protection and players will accept the risk associated with playing the IPL.
A number of overseas players will not bring their families over as they normally do during the IPL. There are also reports that players from South Africa may not be able to get clearance from their government to leave the country and play the IPL even though Cricket South Africa (CSA) have given them a no-objection certificate.
The BCCI is expected to release more information regarding its proposed bio-bubble before the end of this week.