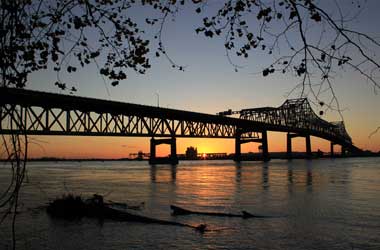 An ordinance banning smoking in bars and casinos in Baton Rouge is expected to be introduced into the East Baton Parish Council in Louisiana USA.
The idea to extend smoking ban to all workplaces was mooted early January and a public campaign was launched in its support.
Sponsored by five members of the council, the recently introduced ordinance is seeking to implement the ban across all workplaces, so as to cover those left out by the anti-smoking state law implemented earlier.
Although the state law covers all public venues and places of employment, according to Stasha Rhodes, manager of the Smoke-Free Baton Rouge campaign there are still gaps that the new ordinance will look to close. For instance, while most university and college campuses have banned smoking, this law would cover those that have not. The campaign used extensive advertising including radio ads and billboards to swing public opinion and build support for smoke-free workspaces.
The Council will vote on the ordinance in April and it is expected to pass as the bill already has five of seven votes needed from its sponsors. The bill prohibits not just cigarette smoking but also cigars, e-cigarettes, hookahs, pipes, marijuana and any other synthetic or natural made product from tobacco that is used for inhalation.
Casinos in Baton Rouge are likely to be affected by the smoking ban as gamblers will no longer be allowed to smoke at the gaming table. Harrah's Casino in New Orleans has said that gambling revenue dropped for after the city instituted a blanket ban on smoking. The three casinos in the city are the Hollywood Casino, L'Auberge Casino and Hotel and Belle of Baton Rouge Casino and Hotel which contribute over $9.8 million to the state coffers.
The casinos are yet to react on the ordinance. Kim Ginn L'Auberge Casino and Hotel's Vice President of Marketing said that they were still reviewing the ordinance internally.
Two of the commission members Scott Wilson and Trae Welch have said that they will be voting against the ordinance as they do not believe that the government should interfere in a business' decisions. Other council members like Councilman Buddy Amoroso have said that they need to study the ordinance before commenting on it.
According to poll conducted by The Smoke-Free Baton Rouge group, over 70 percent of registered voters in East Baton Rouge Parish support the smoking ban in all workplaces including casinos and bars.