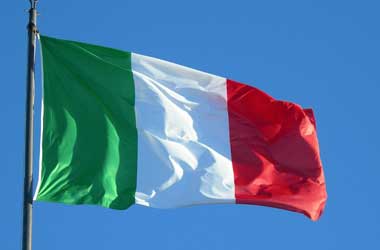 Summary:
The MEF will submit a decree recommending a series of reforms for Italy's online gambling sector
The proposals include changes to the current concession model and establishing a Public Gambling Council
The decree also outlines measures to combat the black market
Italy's online gambling industry is heading for a major shakeup with the country's Ministry of the Economy and Finance (MEF) set to publish a decree outlining key reforms for the sector.
The proposals include the introduction of a new concessions model for online gambling, stricter measures to combat illegal gambling, and the establishment of a "Public Gambling Council".
MEF Decree Sets New Concessions Fee at €7M
In its draft proposal, the MEF determines that the government is currently undercharging operators, with most of them paying an average concession fee of only €300,000. Under the new changes, that figure will go up to €7 million, which translates to a x20 increase.
The number of licenses available for each operator, such as Flutter Entertainment, Entain, SNAI, and Lottomatica, will also be limited to just five as part of the new concession model. This measure aims to address the issue regarding skin websites selling single concessionaire products.
The MEF is not recommending any tax changes yet, with the government still finalizing legislative reforms for retail gambling venues. However, online gambling concessions may be subject to a yearly adjustment fee at the discretion of the government, with the rate set at 2% of gross revenues.
Establishment of Public Gambling Council, Battling Illegal Gambling
Other key measures outlined in the decree include the creation of a Public Gambling Council which will be tasked with examining market activities and proposing gambling-related measures, in support of the ADM, the Italian Authority of Customs and Monopolies, the agency that currently oversees the Italian gambling sector.
The MEF proposals also place heavy emphasis on combating illegal online gambling platforms. This comes as the black market continues to thrive in Italy, with local customers placing billions in bets via unlicensed sites.
Such activities prompted football authorities to suspend Italian international Sandro Tonali from playing football for 10 months. Tonali was found to have placed bets on games involving his own teams using illegal betting sites. Fellow Italian international Nicolo Zaniolo is also involved in a similar scandal.
Black market operations pose a serious threat to Italy's regulated market, with licensed operators losing nearly €1 billion in online gross gaming revenue each year to illegal sites, according to the European Gaming & Betting Association (EGBA).
The MEF's decree marks the first time that Italy's online gambling laws have been evaluated since the launch of the country's regulated online gambling market back in 2011.