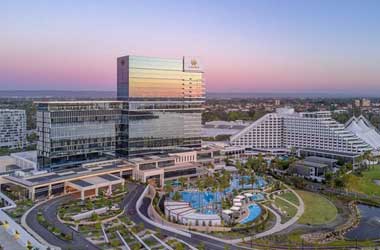 According to the latest news regarding the months-long drama around Crown Resorts, Western Australia's gambling regulator might go a step further and ask Reece Whitby, the Racing and Gaming Minister, to revoke the casino's licence.
This means that the regulator might suspend Crown Perth's licence before the royal commission submits its final findings.
Gaming and Wagering Commission (GWC) lawyer Paul Evans has stated that the regulator will continue to pay attention to the royal commission's investigation to determine whether Crown Resorts is suitable to have a licence in Western Australia.
The report needs to take the issues like unpaid casino taxes to Western Australia's government and the company's dishonesty to the GWC into consideration, especially after the money-laundering scandal.
The GWC will not necessarily wait for the investigation to be finished if the situation requires immediate action.
This week started with opening statements, while witness hearings are set to begin on Wednesday. The areas of interest that have been outlined as important in the following months include:
Crown company's corporate culture and its operations, including the changes made after the Bergin inquiry
The company's response to China staff arrests in 2016
Criminal infiltration and money laundering
Problem gambling management
Possible influence on policies surrounding pokies and the weakening of junket regulations
After outlining the most important things, the counsel assisting Patricia Cahill noted that the commission would need to look into the Crown group of companies and its associates. The companies that fall under this category include a casino licence holder, Burswood Nominees Ltd, Burswood Ltd, and Burswood Resort Management Ltd, which manages the company's casino and staff. ASX-listed Crown Resorts Limited owns all of these.
ABC News (Australia)
The following people have been called to provide statements and evidence: Helen Coonan (Crown Resorts chair), Maryna Fewster (Crown Perth board member), Lonnie Bossi (Crown Perth chief operating officer), Alan McGregor (Crown Resorts chief financial officer), and Joshua Preston (former Crown chief legal officer).
In other news, commissioner Neville Owen has denied there were any conflicts of interest in his behaviour towards three witnesses, one of whom is a Seven West Media chair, Kerry Stokes. Seven West's chief executive, Ms Fewster, will present evidence on Thursday.
John Poynton, a Perth businessman appointed to the Burswood Ltd board in 2004, will also present evidence as a James Packer's Consolidated Press Holdings representative. He resigned after the Bergin report this year. His lawyer, Peter Ward, shared with the royal commission that his client was under tremendous pressure, which led to his resignation.
On the other hand, Crown's lawyer, Kanaga Dharmananda, expressed that the company has made a significant effort to amend the Bergin report results since they came to light earlier in the year. He also added that Crown does not have "a posture of defiance", as it has made many changes to its policies and board.