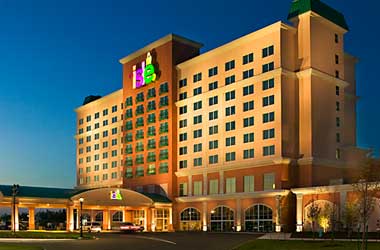 When Pauline McKee and her daughter visited the Isle Hotel Casino in Waterloo they wanted to play the slot machines, have some fun and go home. The 87 year old grand-mother from Illinois got the biggest surprise of her life back in 2011, when her slot machine sounded the alarm and announced that she had won a huge jackpot.
The slot machine screen said "The reels have rolled your way! Bonus Award – $41797550.16" and McKee though the lady luck had finally smiled on her at the age of 87.
Casino officials were immediately summoned to verify the jackpot and start the necessary process to see that she obtained her full reward. Upon verification, casino officials realized that she had played the Miss Kitty game which allowed a winning payout of $10,000 dollars at most. The slot machine had malfunctioned and gave her an erroneous report and investigations revealed that she had not won $41 million but only $1.85.
After being overjoyed at becoming an instant multi-million, McKee was then informed of the slot machine glitch and the fact that the casino would not be paying her any money. McKee contested the claim made by the casino and decided to file a lawsuit against the Waterloo casino and she believed the casino failed to keep its promise and wanted to find a way out.
The casino decided to send the slot machine hardware and software for review to the Iowa Racing and Gaming Commission were a laboratory analysis was conducted and then verified to have malfunctioned resulting in the false bonus message. The investigation also revealed that Aristocrat Technologies Inc which manufactured the game had warned casinos back in 2010 that machines who used that particular hardware could encounter the possibility of a malfunction. The company developed a new hardware system to mitigate this possible error but the Waterloo casino had failed to upgrade to the new hardware.
There was a seven member court who reviewed the case and in the end Justice Edward Mansfield decided not to take the case to trial as the decision from the seven member team was unanimous. In a statement, Justice Edward Mansfield said
Any message appearing on the screen indicating the patron would receive a $41 million bonus was a gratuitous promise and the casino's failure to pay it could not be challenged as a breach of contract