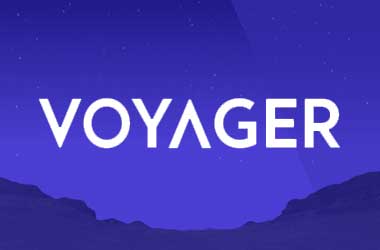 Voyager Digital introduced no-fee crypto trading to iOS users earlier this year.
Now they have decided to take their digital services to the Android market as they prepare to launch their new mobile app. This is a calculated move since the Android market is a major market in the wider global market.
With this new app, Voyager users would be able to buy and sell over 30 digital currencies.
In a statement, Stephen Ehrlich, co-founder and CEO of Voyager Digital, said:
Android users account for 70percent of the mobile market, so this launch dramatically increases our potential user base. It is also the next critical step of our mission to build mainstream capital market infrastructure for digital currencies and assets, and make Voyager the preferred service provider in the sector.
The app allows Android users multiple functionality. They can open an account and put money into it to start trading immediately. Besides that, the app will keep track of what is happening on the market and the portfolio. There are also special rewards and promotions for the users of the app. This move to make the app feature-heavy means that the company is focusing on boosting app usage and will focus on it being the preferred platform over the browser-based model.
What users will find very interesting is that Voyager will pay out a three percent interest on Bitcoin held in the Voyager app. This new Bitcoin Interest Program requires a minimum balance but should draw in a lot of new users. Bitcoin is not the only cryptocurrency being promoted. The app also features a five percent interest on Ethos Tokens, though they will be soon known as Voyager Tokens (VGX). The Ethos change is prompted by the company's purchase of the Ethos.io wallet platform for $4 million.
Ethos
Zero-Fee Services
But the real draw of the app will be the zero-fee services. Investors know that it is the percentage fees on their trades that is really hurting their profits so they will want to get some of that action. Originally developed by Robinhood, the commission-free trading model has made Voyager competitive on the market.
Most exchanges and trading services take a commission fee as a way to make money. Robinhood and other trading services are getting rid of the commission and are making money via other means like interest and rebates. It does not earn as much but with zero fees, more people flock to the service, which in turn boosts earnings.
Besides retail trading, Voyager is hoping to get institutional traders as customers with the launch of a subsidiaries' institution-specific crypto trading platform.