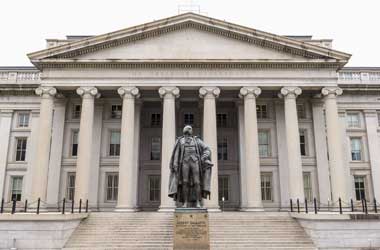 Treasury bonds are a tried and true way for governments to raise money. Their main promise to investors is that they will provide a much better return than just having the money parked in a savings account.
However, the US Treasury Department is worried because current interest rates for 30-year bonds have hit an all-time low. This has the government agency seriously considering longer-term bonds that will last longer than the three decade limit.
The Treasury Department has officially announced that it wants input from investors about the potential of 50-year or even 100-year bonds. These are very long-term investments but are likely to give investors are better return given the longer duration.
Yahoo Finance
The agency stresses that no decision has been made whether these bonds will be issued. The Treasury Department still has to understand the current appetite of the market on these bonds. These long term bond ideas are not new though as the first time these ultra-long bonds were suggested back in 2017. However, they were shelved because the reception to them was pretty cold at that time.
In a statement, Gennadiy Goldberg, U.S. rates strategist at TD Securities, said
This comes up every now and again. Every time the takeaway is, there simply isn't enough demand at that tenor, or at least there hasn't been in the past
The announcement for these new bonds was prompted by a drop in the yields of 30-year bonds last week. It dropped to below two percent which is quite worrying. One of the reasons for the drop was that other countries have been extending their own borrowing profiles by offering "century bonds". These bonds are for one hundred year yields and have been issued by countries like Austria.
The announcement of the long term bonds cause the current benchmark on America's 30-year bond to spike after the announcement. This allowed the rates to climb beyond the two percent mark and end at 2.05 percent. The rate has now stabilized to 2.03 percent.
Market Not Very Excited
Market consultants for the Treasury Department were not exactly pleased about the potential for the new ultra-long bonds. This is mainly because it forces the Treasury Department to do a balancing act. They will have to offer a bond that has an attractive yield to the pension funds and institutions that usually buy these bonds. But they also have to consider how much it will cost the US taxpayer in the long run.
Experts estimate that the optimal yield for a 50-year bond would have to be ten to thirty points above the rate of 30-year bonds.