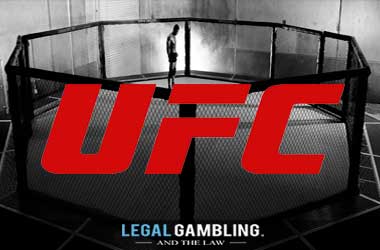 The Nevada State Athletic Commission (NSAC) is set to review the cases on Conor McGregor and Khabib Nurmagomedov on Jan 29 and make a decision that could involve a hefty fine and a lengthy suspension for their brawl at UFC 229 in October 2018.
The brawl which took place after the fight resulted in a scrap taking place outside the Octagon which put fans in danger. McGregor and Khabib have since been suspended and the final verdict will not only impact their careers but also the UFC's bottom line.
The UFC decided to release details regarding UFC 229's financial impact on the city of Las Vegas. The numbers are impressive and the timing is also impeccable as it sends a strong message to the commission that banning McGregor or Khabib for a lengthy period of time could be a bad financial decision for the city.
The UFC numbers show that Las Vegas had a total economic impact of $86.4 million with the T-Mobile Arena recording its highest gate with 20,034 in attendance generating $17,188,894. The numbers show that 40 percent of those in attendance travelled from international locations.
In a statement, UFC President Dana White said
During the build up to UFC 229, I said it was going to be the biggest event in UFC's history, and now we have all the numbers to prove it. Khabib vs. McGregor smashed our records for Pay-Per-Views, social media impressions, and global viewership, and now we know it set records for economic impact here Las Vegas. None of this would have been possible without the support from the Las Vegas community and UFC's loyal fans, the best in sports.
Will The Numbers Impact The NSAC Decision?
The UFC report shows that a total of $17.2 million in wages and total salaries were paid during UFC 229. Southern Nevada was supported by 414 jobs and a total of $3.7 million in taxes was collected. Apart from this, 50 percent of those who bought tickets had a combined household yearly income over $100k and one out of five attendees stayed in Las Vegas for a minimum of 5 days.
The NSAC will definitely pay attention to those numbers. However, we will have to wait and see if they have any impact on the final decision. Rumours suggest that Khabib and Conor could receive a suspension for 6 months which would make them eligible to return in April.