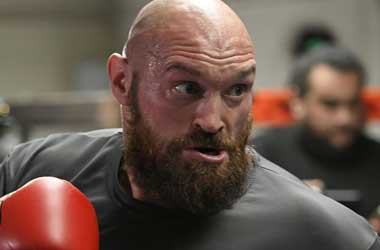 They say that prize fighters tend to put their health and life on the line each time they fight because they are in it for the money. Whether it is boxing, mixed martial arts or any other combat sport, fighters are always pushing for bigger payouts as they know their fighting career has a very short shelf life.
UK Boxer Tyson Fury is making headlines all over the world after his spectacular heavyweight fight against American Deontay Wilder. Boxing analysts widely regard the fight as one of the best fights in the heavyweight division in recent times. The judges scored it as a split decision draw which meant that both Wilder and Fury maintained their records of being unbeaten and have agreed to fight again in 2019.
Tyson Fury reportedly received an £8 million fight purse for his efforts but the British boxer has said that he will donate his full purse to charity. Fury's story is remarkable as he quit boxing after his personal life spiralled out of control and he took to booze and drugs. He was very open in the lead up to this fight on how his weight went up while his confidence went low and led to depression.
Good Morning Britain
He managed to overcome all of those adversities and get back to fighting. But Fury isn't thinking of himself anymore and wants to use the money to make a difference in the world and help someone who is not in a position to help themselves.
In a statement, Fury said
I'm going to give it to the poor and I'm going to build homes for the homeless. I don't really have much use for it, I'm not interested in becoming a millionaire or a billionaire
Anthony Joshua Okay With Fury or Wilder
Anthony Joshua who is the WBA, WBO and IBF heavyweight champion has received a tremendous amount of criticism in recent times for not agreeing to fight Wilder. Fury threw shade at Joshua as well and said he understood why Joshua wanted to avoid fighting Wilder because he would not be able to get up from that right hand.
It appears like the criticism and shade finally got to Joshua who is now willing to fight either Wilder or Fury next. It will be interesting to see if Fury decides to rematch Wilder or go fight a fellow Brit and accept the Anthony Joshua fight.