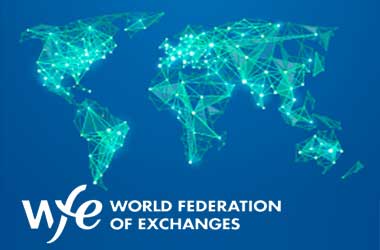 The European Securities and Markets Authority (ESMA) has been making waves again. Last month, it released a consultation paper that revealed plans for a consolidated tape system for the EU. The World Federation of Exchanges (WFE) is very much opposed to these plans and has shown its displeasure by sending an open letter to Steven Maijoor, the chairman of the ESMA.
A consolidated tape system collects the latest price and volume data on sales of exchange-listed stocks in a region and reports it to investors. The main example of this system is in the US, with a consolidated tape system reporting on most of the country's major exchanges.
This is a great convenience to the investors but setting it up and operating it is a big burden. It is not surprising then that the WFE is opposed to the plan. The trade association's opposition is a major hurdle since the WFE represents nine exchange groups in the EU. Those companies have forty equities venues between them and have control of 76 percent of trading volumes in the EU. If the trade association is unwilling to start a consolidate tape system, it can deny the ESMA a major part of the European market.
The main reason for their opposition is that they consider a consolidated tape system in Europe to be expensive and unnecessary in the current marketplace. A chance to introduce a consolidated tape was introduced last year under MiFID II. However, this was a voluntary choice and no one stepped forward to start the process.
In a statement, Nandini Sukumar, WFE CEO, said
If a business case existed to develop a consolidated tape provider (as provided for in legislation) in the EU, it would have emerged from an existing market data vendor or even a new entrant. However, it has not. We attribute this to the lack of a regulatory use case and poor data quality from non-exchange venues.
Profit Is Another Motive
The ESMA did suggest that the consolidated tape system would allow control of market data prices. But Sukumar countered that claim stating that though there were some complaints about the expense involved in monitoring, the current system allows firms to sell exchange data at profitable prices.
Sukumar also points out that although many professionals and institutions are not required to use the market data being sold, they still use it because of the potential for high commercial returns. Sukumar feels that introducing price setting by an official authority like the consolidated tape system is draconian and limits the ability of the market to stay competitive globally.