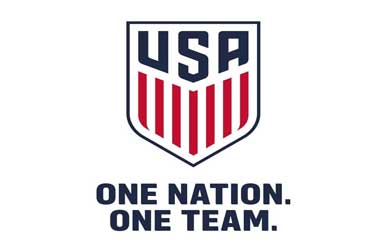 The US Women's National Team (USWNT) won the 2019 FIFA World Cup for Women and used the spotlight and platform to highlight the fact that they felt they were being discriminated by U.S Soccer Federation by being paid less than what the men's team were paid.
They filed a lawsuit against the U.S Soccer Federation which is the governing body for football in America. The lawsuit and campaign to get paid the same as the US Men's National Team (USMNT) received a lot of attention as Megan Rapinoe used her new found fame to highlight the discrimination that she and her teammates have had to deal with for years despite winning back-to-back world cups.
Carlos Cordeiro, the president of the U.S Soccer Federation released a statement earlier this week rubbishing claims that the US Women's National Team were paid less money than the men. The President stated that between 2010 to 2018, the MNT was paid a total of $26.4 million by the Federation whereas the WNT received a total of $34.1 million during this same period.
Cordeiro stated that the Federation that the best way to ensure equality between men and women playing soccer in the United States was to ensure that more tickets were sold to women's games and that these games received more television coverage.
ESPN FC
Men's National Team Disputes Claims
The Men's National Team did not waste any time in releasing a statement of their own on the matter of gender pay dispute. The MNT disputed the numbers and claims made by the Federation.
In a statement, the USMNT said
The Federation downplays contributions to the sport when it suits them. This is more of the same from a Federation that is constantly in disputes and litigation and focuses on increasing revenue and profits without any idea how to use that money to grow the sport.
The numbers that need to be factored in include the money paid out by the US Federation, the International Federation, sponsorships, ticket sales, salaries paid out, bonuses collected, broadcast rights, tournament prize money, number of matches, list of opponents and list of locations.
The USWNT lawsuit against the Federation will most likely head into mitigation and it will be interesting to see how it gets sorted out given the numbers released by the Federation are difficult to compare.