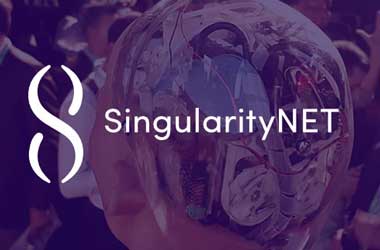 As programmers begin to understand the strength of block chain technology, they set up companies to launch their unique concepts, after raising funds through ICO. One of the sectors which is gaining prominence is artificial intelligence (AI).
The sector is currently valued at $200 billion and is expected to rise to $3.1 trillion by 2025. However, the industry lacks a platform to buy and sell artificial intelligence. That will soon change with the launch of SingularityNET, a decentralized market place for artificial intelligence. Notably, the company's ICO for $36 million was fully subscribed in a matter of 60 seconds.
SingularityNET, the creators of Sophia Robot, has developed the platform to allow anyone to capitalize on the AI industry. The aim of SingularityNET is to become the key open-source protocol for networking AI on the internet.
The crowdfunding was capped at $36 million, after receiving commitments of $361 million from 20,000 investors.
SingularityNET
After the KYC process, the list was trimmed down to 5,000. Further, the ICO cap was changed to $36 million. The offered tokens were sold off in 60 seconds. The Artificial General Intelligence (AGI) tokens will power the SingularityNET platform, which will enable companies and developers in the field of AI to lower costs and increase output.
Even though AI is a booming industry, big players like Google control the market. With the arrival of SingularityNET, AI tools will be easily accessible to anyone. Additionally, investors will also benefit from the platform.
Dr.Ben Goertzel, the CEO, said in response to the ICO:
"Today's results are powerful evidence that SingularityNET is an idea whose time has come. In discussing the SingularityNET project all around the world, I've found that it resonates remarkably with people from all walks of life, and the enthusiasm we've seen in our community is awe-inspiring."
The solid response to ICO indicates that investors have clearly understood the potential of block chain technology. Thus, more such ventures can be expected soon.