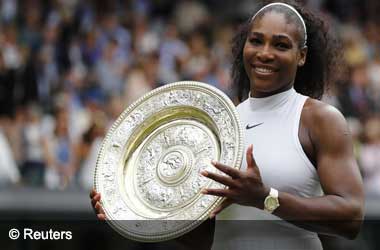 Summary
Serena Williams set to return at 2022 Wimbledon
Williams requested and was granted a Wildcard entry
She will warm up with a doubles event at Eastbourne, England
Serena Williams will go down as arguable one of the top three female players in the history of women's tennis.
A lot of her fans thought that they had seen the last of the 40 year old Williams after she pulled out of the 2021 Wimbledon championships after she suffered an injury.
Williams has not played competitive tennis since then and many thought that she was done with professional tennis.
Serena Williams shocked her fans this week when she took to Instagram to confirm a date at the All England Club. Wimbledon will take place from 27 June to 10 July 2022 and Williams will compete in the single's division to see if she can once again capture her magic at Wimbledon.
Williams has 23 grand slam wins to her name and is just behind the legendary Margaret Court who has 24 grand slam wins. Williams won her last grand slam back in 2017 and since then has struggled to be consistent and draw even with Margaret Court. Williams has had a lot of success at Wimbledon over the years and has won a total of 7 Wimbledon championships.
The last time Williams won the Wimbledon grand slam was back in 2016. Since she hasn't played competitive tennis in the last 12 months, she dropped to number 1,208 in the rankings.
Williams Gets Wild Card Invite
Serena is reported to have requested the All England Club for a wildcard entry to play at Wimbledon and they were happy to grant the 7 time champion a wildcard entry. She will warm up on the grass courts by teaming up with Ons Jabeur to take part in a doubles event at Eastbourne, England.
Williams said that she was happy to make her return to the grass courts which have been good to her throughout her career. She said she was looking forward to playing in front of fans in Eastbourne and getting much needed match practice and game time before she gets to Wimbledon.
Her coach Patrick Mouratoglou is now coaching Simona Halep and it will be interesting to see if Williams does well without her long term coach Mouratoglou.