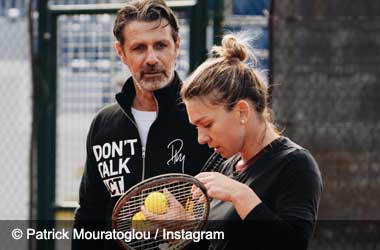 Summary
Mouratoglou confirms he will now coach Simona Halep
Serena Williams gives her old coach the okay to coach Halep
Williams is now a lot closer to announcing her retirement
Patrick Mouratoglou gained recognition for being the head coach of former world number one Serena Williams.
The two formed a partnership for the last 10 years and it helped Williams reach some lofty goals with 23 Grand Slam wins, the most wins in the women's open era.
Tennis great Margaret Court has however the record for all-time and Williams tried her best for the last couple of years to get to 24 grand slams but hasn't been able to.
Mouratoglou sent out a letter to his subscribers informing them that he had accepted the role to become the new head coach of Simona Halep. The 30 year old Romanian tennis player was also once the number one player in the world but she has not had a lot of success in recent times and is now ranked number 20 in the world.
I am now the full-time coach of @Simona_Halep. pic.twitter.com/MRlkmeJyhw

— Patrick Mouratoglou (@pmouratoglou) April 7, 2022
Halep is reported to have spent some time recently at the Mouratoglou Academy to work on her game. Mouratoglou said he watched a couple of her training sessions and during this time, Halep did ask him if he would be willing to coach her. Mouratoglou said that even though he had high respect for her, he turned down the offer as he was the head coach of Serena Williams.
Williams Gives Okay For Mouratoglou To Coach Halep
Mouratoglou said that a few weeks later he had a conversation with Williams about coaching Halep and Williams gave her approval.
Mouratoglou said that during the last 8 months he realized how much he missed coaching and was happy to get Williams's approval and take up the new coaching role with Halep.
Halep parted ways with her long term coaches Adrian Marcu and Daniel Dobre earlier this year and is now looking to make another run to regain the world number one status.
Mouratoglou did not provide any update on what Serena Williams has planned for the future but the fact that he is now coaching Halep tells us that Williams is very close to announcing her retirement. Williams injured herself during 2021 Wimbledon and is currently recovering and looking to make another run to win her 24th Grand Slam at Wimbledon.
Williams will turn 41 in September 2022 and is likely to retire either at the end of 2022 or 2023 although she is yet to make an official announcement!