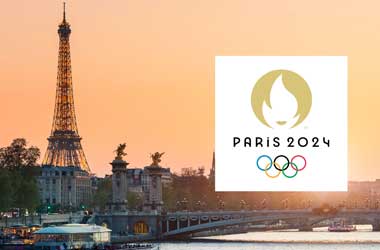 Summary
Russian and Belarusian athletes welcome at 2024 Paris Olympics
IOC decided to lift ban and not disqualify athletes due to their passport
Ukrainian Athletes and Global Athlete disagree with IOC decision
When Russia invaded Ukraine in Feb 2022, the International Olympic Committee (IOC) made a recommendation to ban Russian and Belarusian athletes from participating in international sporting events.
A year later, the IOC has decided to reverse their decision and allow Russian and Belarusian athletes to participating in the 2024 Paris Olympics.
This decision falls in line with other sporting events with the 2023 Australian Open allowing athletes to compete, whilst Wimbledon in 2022 banned them.
IOC Lifts Ban On Russian and Belarusian Athletes
The IOC made the decision after holding extensive talks with the National Olympic Committees, the International Federations and the global network of athletes representatives. One of the key points of discussion was whether it was fair to ban an individual athlete from competing in an international sporting event just because of their 'passport'.
The IOC decided that no athlete should be disqualified based on their passport and would allow Russian and Belarusian athletes to participate as neutral athletes as long as they would comply with the Olympic charter and not take an active part in supporting Russia's invasion of Ukraine. Russian athletes were already banned from displaying their national flag, playing of the national anthem or any Russian symbolism due to anti-doping scandals.
The IOC has made it clear that athletes that actively support the war in Ukraine will not be permitted to participate at the Paris 2024. The IOC has also stated that it would not permit any international sporting events to be held in Belarus or Russia and no state or government officials from the two countries would be invited to any sporting events.
Ukrainian Athletes and Global Athlete Unhappy With Decision
A join statement from the two organizations was released which stated
Today's decision to allow Russian and Belarusian athletes to compete in qualifiers to attend the 2024 Paris Olympic Games sends a message to the world that the International Olympic Committee (IOC) endorses Russia's brutal war and invasion of Ukraine

The return of Russian and Belarusian athletes to international competition, especially the 2024 Paris Olympic Games, will see the Russian state use athletes once more to bolster the war effort and distract from the atrocities in Ukraine on one of the biggest multi-sport stages in the world
Ukrainian Athletes and Global Athlete have asked the IOC to reinstate the ban on Russian and Belarusian athletes and all sporting officials from both countries until Russia completely withdraws from Ukraine.