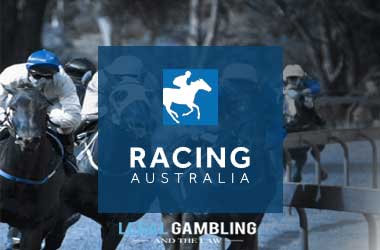 Racing Australia, the national body representing thoroughbred racing in the country has strengthened its efforts to stamp out illegal offshore wagering by introducing new laws which will now target all principal racing authorities in the country.
Under the new rules, which will come into force on August 1, authorities will confiscate a person's phone, computer and other electronic communication devices if he or she is found to have placed a bet with non-approved offshore operators.
Barry O'Farrell, Racing Australia Chief Executive, said these illegal bookmakers are posing a significant risk to the industry and therefore need to be stopped. In 2015, the illegal offshore market was valued at about $400 million and expected to rise to $900 million by 2020.
The former Australian Wagering Council made the projection which was highlighted in a review led by O'Farrell into the size and scope of the illegal activity. The review launched an industry-wide consultation and also heard from Government academics and experts.
The illegal market operates by luring punters to bet on Australian racing with agencies that do not have licensing agreements with Australia, promising better odds and products. This poses a serious threat to the industry and the customers as there are no legal protections in place. There is also limited access to a customer's betting record and transaction information making it difficult to investigate matters relating to offshore wagering.
The illegal offshore industry has been plaguing Australian racing for years with over $1.3 billion of gambling activity reported to go offshore from the country year on year. This translates to millions of dollars in product fees, training facilities, sponsorship and prize money lost every year.
Despite efforts to protect the integrity of the sport and racing industry, the illegal offshore market continues to undermine Australian racing every day, said Stephen Conroy, Executive Director of Responsible Wagering Australia (RWA) which represents the online wagering industry.
In 2016, the Norfolk Island Gaming Authority was completely shut down after it was discovered that the online betting regulator granted a license to BetHQ to bet on Australian racing. BetHQ had been closely linked to Asian outlaw operator Citibet.
New Rules Welcomed
The new laws have been widely welcomed in Australia with Racing NSW Chief Steward Marc van Gestel saying that the offshore market has always been their concern and with new laws being introduced they can now penalize those engaging in the illegal activity.
Racing Australia said the new changes will impose stiff penalties on culprits and will enable stronger protections and safer online wagering in Australia.