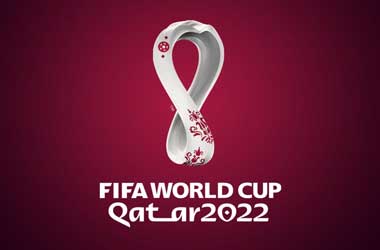 Qatar has poured in billions of dollars during the last decade to get its infrastructure ready to host the 2022 FIFA World Cup. This will be the first time that a country in the United Arab Emirates (UAE) hosts such a FIFA World Cup or any mega sporting event of this size.
The global sporting world has been rocked in 2020 with the coronavirus (COVID-19) pandemic and all sports came to an abrupt halt for months. Football leagues across the world have slowly resumed action but most of them are playing games in front of empty seats.
Qatar is banking heavily on having millions of football fans turn up in 2022 to watch the football world cup extravaganza which starts on Nov 21 and ends on Dec 18, 2022.
A total of 32 teams from around the world will take part and Qatar is expecting a massive boost in tourism which will in turn benefit a number of industries and businesses in the country.
FIFATV
Nasser Al-Khate, CEO for the FIFA 2022 World Cup in Qatar admitted that they had serious concerns about the future of the 2022 World Cup due to the extent of COVID-19. When the 2020 Tokyo Olympics was cancelled, it caused a lot of uneasiness as Qatar has a lot at stake on the World Cup.
However, Nasser Al-Khate is a lot more confident heading into 2021 that the COVID-19 situation will be brought under control now that COVID-19 vaccines are being rolled out in the UK. He believes that once countries like the UK and the US start rolling out the vaccines, more countries will follow suit and COVID-19 will be brought under control.
EU Nations Find Out Their Qualifying Groups
European Nations found out their qualifying groups earlier this week as they prepare for the World Cup qualifiers which will take place throughout 2021. A total of 55 EU teams will compete for 13 spots in the 2022 FIFA World Cup. The teams have been put into 10 groups and the top team in each group will automatically make their way to the World Cup.
The three runner ups from each group will then look to qualify via a knockout tournament in March 2022 to see which three teams will make it to the FIFA World Cup.