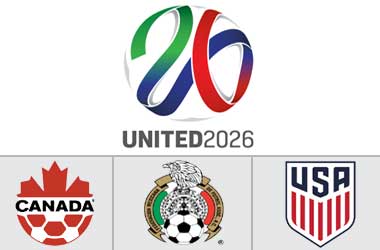 Before the 2018 FIFA World Cup in Russia kicked-off, FIFA announced that the United States, Mexico and Canada have won a joint bid to host the 2026 FIFA World Cup. The three nations beat Morocco comfortably and will now make plans to prepare to host the World Cup which will see as many as 48 teams compete in the 2026 edition.
Soccer (Football) is not as popular in America as basketball, baseball and American football. President Donald Trump might not know a lot of the beautiful game but he still campaigned for America to get the winning bid.
President Trump created controversy back in April when he sent out a veiled threat via Twitter.
He once again took to Twitter to offer his congratulations on the hard work put in that enabled America, Canada and Mexico to obtain the winning bid. The final vote saw Morocco receive only 65 votes compared to the US and its co-hosts which received 134 votes.
The U.S., together with Mexico and Canada, just got the World Cup. Congratulations – a great deal of hard work!

— Donald J. Trump (@realDonaldTrump) June 13, 2018
Voters at FIFA did not have to think long and hard as the bid from America, Canada and Mexico promised FIFA a total of £11 billion, which was twice the amount that Morocco had promised.
Major League Soccer
America To Host Majority Of Football Matches
It is no surprise that the United States will be hosting the majority of the world cup matches in 2026. America is set to host 60 games while Mexico and Canada will host 10 games each. America is also expected to host the 2026 FIFA World Cup final which will most likely take place in New York.
One of the main reasons why America and its co-hosts won the bid and why America has been allotted the majority of football matches is because the FIFA taskforce conducted an evaluation in America and found 23 football stadiums that were under construction or already built to host the 2026 games. This was a major factor in awarding the bid to America as Morocco had a lot of work to be done in order to get the required infrastructure in place.