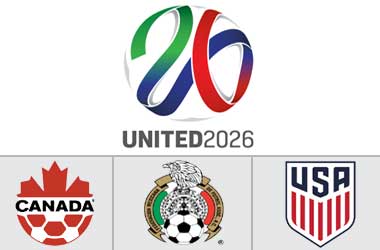 The FIFA World Cup takes place every four years and is one of the most watched sporting events in the world.
The 2018 FIFA World Cup will be hosted by Russia and is scheduled to start in June. The FIFA World Cup is currently making news but not over the 2018 edition but over the 2026 edition.
FIFA gets bids from countries around the world who are interested in hosting the World Cup.
Host nations tend to make huge sums of money by hosting the FIFA World Cup as it brings in a massive influx of tourists, massive broadcast deals for host television networks and boosts the local economy.
America is making a bid for the 2026 FIFA World Cup along with Canada and Mexico. Football is not as popular in America as it is in other countries and President Trump is not known to be a fan of the beautiful game. However that is not stopping President Trump from backing America to win the rights to host the 2026 FIFA World Cup.
NESN
President Trump took to Twitter to issue a threat to any other country who thinks about opposing America and getting the 2026 FIFA World Cup. This is rather strange as every country should have the right to send in their proposal to host the FIFA World Cup and leave it up to the governing body to decide which country gets host nation rights.
The U.S. has put together a STRONG bid w/ Canada & Mexico for the 2026 World Cup. It would be a shame if countries that we always support were to lobby against the U.S. bid. Why should we be supporting these countries when they don't support us (including at the United Nations)?

— Donald J. Trump (@realDonaldTrump) April 26, 2018
Trump Continues To Mix Politics With Sports
The US President continues to use Twitter to stir up controversy and stay in the limelight. This is not the first time that President Trump has jumped into the sporting arena and shared his rather strong sentiment.
President Trump drew a lot of criticism last year when he went after NFL players who refused to stand during the National Anthem. President Trump called on NFL franchise owners to ban such players from playing in the league.
The host nation for the 2026 FIFA World Cup is expected to be finalized by June 13 – before the start of the World Cup in Russia. It will be interesting to see if America, Canada and Mexico end up bagging the rights or Morocco.