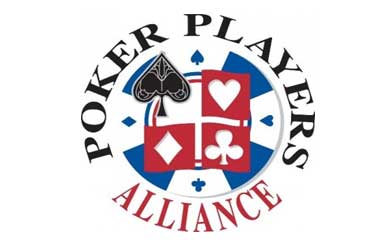 The House Gaming Oversight Committee in Pennsylvania recently voted in favor of the HB 649 bill that wants to legalize online gambling in Pennsylvania.
There is still a long way to go as the bill needs to get a full house vote and later pass a senate approval committee before finally being placed for approval before Governor Tom Wolf.
The Poker Players Alliance (PPA) an organization that campaigns for the legalization of online poker throughout the United States has been encouraged by the progress in Pennsylvania and is urging gamblers and poker fans in the state to get behind the bill and push for the legalization of online poker. The PPA has encouraged locals to send an email or send out tweets to Majority Leader Dave Reed, Minority Leader Frank Dermody and state legislator speaker Mike Turzai and show their support for the legalization of online poker.
In a statement, John Pappas, executive director for the Poker Players Alliance said
It is absolutely crucial that Pennsylvania state representatives, senators and Governor Tom Wolf are hearing from their constituents about the consumer benefits of licensing and regulating Internet poker in the state.
The online poker industry has come under fire from a number of groups, the biggest of which is the Coalition To Stop Online Gambling (CSIG), a campaign launched and financed by billionaire and Las Vegas Sands Chairman Sheldon Adelson. The campaign appears to have had a lot of a major impact in slowing down online gambling in the United States as legislators continue to debate over the pros and cons of legalizing online gambling. Adelson is known for being one of the biggest political donors in history and having strong connections with politicians and legislators who are key decision makers in their respective states.
Today only New Jersey, Nevada and Delaware offer online poker and while there have been reports of another ten states considering the possibility of legalization there has been no noticeable progress towards lifting a ban. California was one of the states that appeared to be making progress towards passing a new online gambling bill in 2014 but progress has slowed down considerably and it does not look like a decision will be made in 2015. Pennsylvania appears to be making positive strides towards the legalization of online poker and online poker players in the state will remain hopeful of the ban being lifted in 2016.