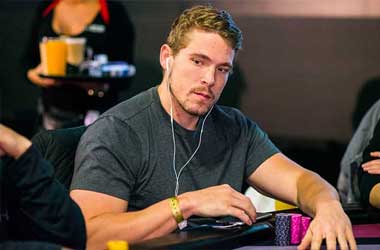 Two-time Global Poker Index (GPI) Player of the Year Alex Foxen is currently facing a legal battle arising from his dealings with the Quasar Mining Group, Inc, a cryptocurrency mining firm which was dissolved last year.
In January 2020, a lawsuit was filed with the US District Court of Nevada by South African poker pro Ronit Chamani who claimed Quasar Mining Group lured her to believe she was putting her money in a legitimate business, only to find out that the company was actually a "fraudulent" enterprise. The lawsuit identifies Foxen as director and founding partner of the firm.
Chamani said the directors of the company in question were receiving fat salaries but one of them did not truthfully declare the figures to the Securities and Exchange Commission (SEC).
On February 24, Chamani filed a motion for preliminary injunction against the company not to release their funds while the lawsuit is still pending.
Chamani invested $200,000 in the company's cryptocurrency mining venture. Quasar initially promised that she would receive pro-rota monies if the company stopped its operations, however when it finally entered liquidation, Chamani received nothing. The motion claims Quasar was forcing the complainant to sign a waiver, forgiving the defendant and all the personnel involved for their fraudulent scheme.
The defendants allegedly took almost $275,000 of investor money, amounting to more than $678,000, the bulk of which only went to the directors' pockets, via huge payouts and other payroll-related benefits, which they did not disclose in their SEC declaration. Chamani believes the other investors were also forced to sign the release. Chamani is now seeking to freeze Quasar Mining Group's funds.
Foxen Gave "False Assurances"
Foxen has been accused of enticing Chamani to invest back in 2017, on false promises. The poker pro allegedly also approached others in the poker community, convincing them to invest in the business. Chamani claims Foxen used the majority of the capital to bankroll the salaries of the company's directors, repeatedly lying to SEC about the actual figures.
Before dissolving in 2019, Chamani claimed Foxen had been giving him optimistic updates about the future of the company, saying it would still survive, as long as Bitcoin's value stayed beyond $2,000. This led Chamani to believe that her investment was secure. She had no idea that the company would later liquidate.
A ruling on the injunction could be released between now and April.