The 2018 Stanley Cup Playoffs has commenced and the top NHL teams from this season will battle it out to secure a place in the Stanley Cup finals. We take a look at the teams that have qualified for the playoffs:
Teams That Have Qualified For The Playoffs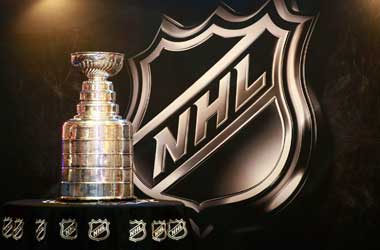 Eastern Conference: From the Atlantic Division, we have Tampa Bay Lightning, Boston Bruins and Toronto Maple Leafs: From the Metropolitan Division, we have Washington Capitals, Pittsburgh Penguins and Philadelphia Flyers. The two wild cards are Columbus Blue Jackets and New Jersey Devils.
Western Conference: From the Central Division, we have Nashville Predators, Winnipeg Jets and Minnesota Wild. From the Pacific Division, we have Vegas Golden Knights, Anaheim Ducks and San Jose Sharks. The two wild cards are Los Angeles Kings and Colorado
Avalanche.
The Western Conference playoffs will see Nashville take on Colorado; Winnipeg vs. Minnesota; Vegas vs. Los Angeles and Anaheim vs. San Jose. The Eastern Conference playoffs will see Tampa Bay take on New Jersey; Boston vs. Toronto; Washington vs. Columbus and Pittsburgh vs. Philadelphia.
ESPN
Penguins Will Look To Make It 3-Peat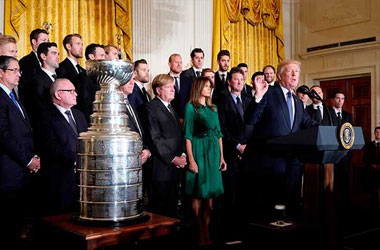 The 2018 Stanley Cup playoffs will have NHL fans at the edge of their seats as ice hockey fans know that the playoffs can cause major upsets. However the Pittsburgh Penguins will go in as clear favourites as they are the defending champions and have won back-to-back Stanley Cup championships.
The Penguins have the experience, skills, players and talent to go all the way. Star players Sidney Crosby and Evgeni Malkin are in top form and they desperately want to create history by winning their third consecutive Stanley Cup championship. The last team that had such a strong run in the NHL was when the New York Islanders won four consecutive Stanley Cup's from 1980 to 1983.
The Penguins will have to break a few jinxes as stats show that the last four occasions when a team tried to go after their third consecutive Stanley Cup, they could not make it past the second round of the playoffs.
The Penguins started their campaign against the Philadelphia Flyers on Wednesday night with a 7-0 win where Sidney Crosby and Evgeni Malkin showed their brilliance.
In a statement, Penguins coach Mike Sullivan said
Their talent level. Their instincts. Those two goals are an indication of how talented they are. As coaches, sometimes you take it for granted because we've seen it a number of times over the course of a few seasons. Every once in a while they come up with the highlight reel goals. They are exciting to watch and they are certainly inspirational type goals for our team. That's what these guys bring