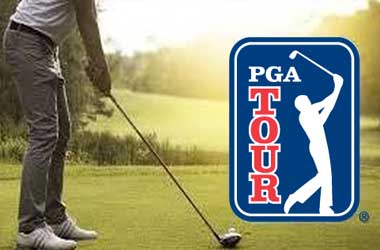 The PGA Tour is one of the most prestigious golf tour organizers in the United States. The PGA recently announced that it will now be open to accepting sponsorships from casinos and major gambling firms for the first time in its history.
The PGA Tour decided to make changes to its rules to allow players to sign endorsement deals and sponsorships from certain gambling companies. This is a big move that signals a big change in how the PGA Tour has decided to view the gambling industry.
According to the new amendments, gambling companies can now be considered as Official Marketing Partners (OMPs). If a gambling operator gets this label, then players will be eligible to get a sponsorship from the company. This change is sudden and comes into effect immediately. However, the rule change only applies to major casino and gambling operators. As of now, the PGA tour is not open to working with exclusive sports betting companies but remains open to the idea.
This change in PGA TOUR's policies is the result of a review of its priorities. Before the announcement, the PGA did not encourage any association with a gambling company.
In a statement, Andy Levinson, PGA TOUR Senior Vice President, said
As the situation with legalized sports betting in the U.S. has evolved since the Supreme Court's ruling last May, we've seen broader acceptance in sports betting and gaming involvement with pro sports. We felt it was time to look at our policies, given the public perception around gaming, and to update those policies to be consistent with public sentiment.
Besides opening up to gambling companies, the PGA TOUR is also opening up to spirits brands partnerships and advertisements during the tours.
PGA Integrity Program
The focus of the sponsorship deals will be mainly with daily fantasy sports companies and casino companies. It will also be maintaining its Integrity Program to protect the game from outside influences, especially those related to gambling. Established on January 1, 2018, the Integrity Program's main mission is to ensure that players are always doing their best and to protect the welfare of players.
Genius Sports, a sports integrity services, was put in charge of the TOUR's Integrity Program since its inception. It has developed an educational program for players, caddies, and officials so that they would be better able to deal with potential corruption stemming from outside betting. All members of the PGA TOUR starting from players up to the PGA policy board are required to adhere to the integrity program.