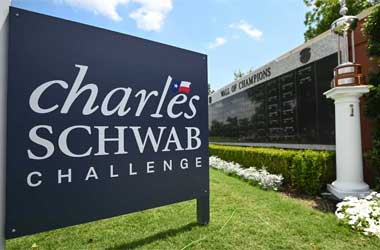 The PGA Tour is set to resume operations with the Charles Schwab Challenge which is set to take place in June. This will be the first event after months of inactivity forced by the COVID-19 pandemic. While there is a lot of excitement for this event, there will be no fans allowed.
The Charles Schwab is the first in the PGA Tour's slate of four upcoming tournaments, all of which will have no fans allowed. The next three are the RBC Heritage in South Carolina, the Travelers Championship in Connecticut and the Rocket Mortgage Classic in Michigan.
The first PGA event that may have fans is the John Deere Classic in Illinois, subject to public health considerations.
Golf Channel
Memo Outlines Tour's Testing Policies
The Tour released a 37-page memo to players regarding their plans. Here are some of the pertinent details from the document.
Testing will be conducted extensively at all Tour events. In addition to screening prior to players traveling to the event, thermal readings, nasal swabs, and saliva tests will be conducted for the coronavirus.
Players and their caddies will also be tested upon arrival, with daily temperature checks and questionnaires. One COVID-19 test is planned for players each week; positive players will have to withdraw from competition and quarantine. The Tour expects the need for 400 saliva or swab exams every week.
The Tour is going to book a charter flight for its events. Players and their caddies will be prioritized. Each seat will cost $600 for players and $300 for Korn Ferry Tour players and caddies. The only requirement is a negative COVID-19 test 24 hours or less from the time of departure. Players may also choose to arrange their travel accommodations themselves.
Tour Plans on Bare-Bones Operation
The Tour will have at least one central hotel booked for all players and caddies, where they will spend most of their off-course time. Testing will likely be conducted primarily in the hotel.
Caddies will have to adhere to the 6-feet social distancing guidelines, which means that the Tour may ask for players to take and return clubs for themselves. Disinfectants will be available on each hole for rakes, clubs, and flagsticks, which caddies will have access to.
The Tour is currently working with the federal government to assist international players and caddies in entering the US. Such individuals will have to arrive at least two weeks before the event, to account for a 14-day self-quarantine period.