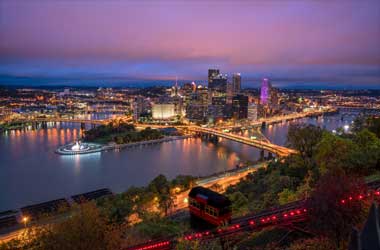 The recent U.S. Supreme Court decision has opened the doors for many states to have access to legal sports betting. Pennsylvania is one of those leading the way as its Gaming Control Board has already started releasing some initial gaming regulations. The keystone state put in place measures to quickly proceed with the rollout of sports betting legalization in 2017 anticipation of the Supreme Court decision.
These new regulations are the first step in the release of more rules on sports betting that many expect will take all summer to be fully rolled out. The board is soliciting comments about these regulations, but there is still no official timeline for when casinos will be able to officially launch sports betting services. The main hurdle that they will have to cross is obtaining a sports betting license.
In a statement, Doug Harbach, the board's spokesman, said
There's myriad regulations that have to be put together that's going to control how this is done in Pennsylvania. And, understand, outside of Nevada and Europe, there's not a lot of templates out there that tell the gaming control board in Pennsylvania how to structure this
According to Pennsylvania's regulations, any operating casino is eligible to apply for a sports betting license which will cost $10 million. There have been complaints about the $10 million fee which many feel is too high and also concerns over the 36 percent tax rate that will be imposed on sports betting revenue.
CBS Pittsburgh
PA Casinos Eager To Get In On The Action
To apply for a sports betting license, the casino needs to show that they have enough capital to run a sports book. They also need to prove that they ability run a sports book and have enough security to ensure that the bettors are secure. Casinos will be able to run brick and mortar sportsbooks as well as online sports betting websites.
When the application has been submitted, the Gaming Control Board will have 120 days to review it and carry out the appropriate checks and reviews. According to the regulations, the sports betting facilities need to be physically connected to the casino's gaming facilities for them to meet the stipulated requirements.
States across the U.S. are scrambling to get their sports betting market ready to go. The NFL season, which has always been popular with sports bettors starts in September. This leaves them with only a few months left before the market really explodes.
Currently, the state's regulations would benefit its biggest casinos scattered across the state. This includes Parx Casino, the SugarHouse Casino, Harrah's, Rivers Casino and Hollywood Casino. All of these have the money and facilities to make their sports books a reality.