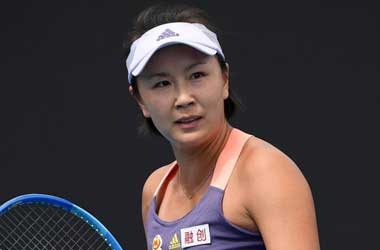 Summary
Peng Shuai announces retirement to French media outlet
Asks the media to not focus on her personal life anymore
WTA says interview is staged and calls for official investigation
Chinese female tennis pro Peng Shuai was the center of attention towards the end of 2021 after she used a popular Chinese social media platform to accuse a senior politician of sexual misconduct and raping her.
Soon after that post, she disappeared and her post was also taken down.
The Women's Tennis Association (WTA) threw their support behind Peng Shuai and asked the Chinese government to disclose Peng Shuai's whereabouts. The International Olympic Committee (IOC) was also pressured into liaising with the Chinese government or face the risk of having multiple sportstars withdraw from the 2022 Beijing Winter Olympics.
Peng Shuai Asks Media To Stop Talking About Her Personal Life
Soon after Peng Shuai appeared in public and did not seem very open or keen to talk about her post and her disappearance from the public eye. She said it was all a big misunderstanding and wanted to put the entire episode behind her. The WTA felt that Peng Shuai was being pressured to make these statements and behave in a certain way.
This week, Peng Shuai spoke to a French media outlet to announce her retirement from professional sport. The retirement does not come as a huge surprise as Peng Shuai she turned 36 on Jan 8. She also addressed the media and asked them to stop talking about her personal life anymore as she wants to move on.
Peng Shuai said that she did not expect the huge outcry over her post and denied that she was sexually assaulted. The feedback on social media over her interview is that it felt like it was staged and she was manipulated into saying everything she said. A number of comments claimed that she had to go with the staged narrative as her life was at risk.
WTA Does Not Accept Her Story
It's not just the international community and her fans that are not buying into her new story. The WTA also released a statement and said that while they were happy to see Peng Shuai again, they were not convinced about her remarks and felt that the whole thing was staged.
"It's always good to see Peng Shuai, whether in an interview or attending the Olympic Games.

However, her recent in-person interview does not alleviate any of our concerns about her initial post from November 2nd.

We continue to hold firm on our position."

— wta (@WTA) February 7, 2022
The WTA continues to call for Beijing to launch a fair investigation into her allegations but China has not responded so far.