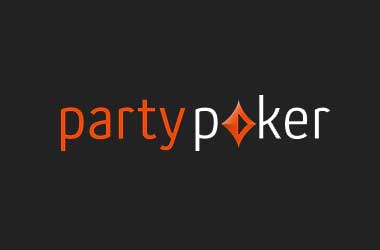 Partypoker has been on a quest for the last 24 months to restablish its brand as one of the online poker operators in the world and reclaim market share that it lost out to the likes of PokerStars and 888poker in previous years.
The company has made a number of changes to its policies and senior management in an effort to meet this object and one of those key changes was to pay close attention to player feedback and then make changes accordingly. That approach appears to be paying great dividends as partypoker upset PokerStars and took the Poker Operator Of The Year Award at the recent EGR Operator awards.
The company announced on November 16 that it will no longer be charging an inactive account fee as that was one of the changes its players wanted to be dropped.
Partypoker used to charge a small fee for player accounts that were inactive for more than six months.
This administrative fee was first introduced in October 2007 by the previous management. Players with inactive accounts for over 6 months were required to pay the inactive fee charges before their accounts were reactivated and they were allowed to make a deposit, enter a tournament, make a wager or cash bet or play a raked hand. Partypoker plans to issue refunds to players who have paid this administrative fee.
This is yet another step that partypoker has taken as it continues its player friendly campaign. The online poker operator decided to stop charging withdrawal fees in 2016 and allowed online poker players to make withdrawals free of charge. These player friendly changes have struck the right note with the online poker community who have responded positively to the partypoker brand.
In a statement Mike Sexton, chairman of partypoker said
Sometimes players wish to take a break from the game, for whatever reason, without having to worry about their account balances. Players should not be charged an inactivity fee and we are pleased to be removing this historical charge with immediate effect. We also want to reassure players that, of course, they will be welcomed back at any time
Patrick Leonard who is a partypoker ambassador has been instrumental in representing online poker players and taking their feedback to the management. Leonard promised that partypoker was planning to roll out a number of major changes in the near future that players would welcome.