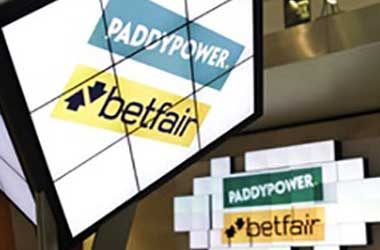 UK bookmaker Paddy Power Betfair has been slapped with a massive £2.2 million fine for being unable to put a stop to stolen cash being gambled through its website.
The Gambling Commission launched an investigation in 2016 after it found that the betting group which is headquartered in Dublin, Ireland failed to carry out anti-money laundering checks and allowed some players to continue betting despite displaying signs of problem gambling.
The Gambling Watchdog found that two customers gambled on the firm's Betfair betting exchange using significant sums of stolen money. One of the bettors was identified as Simon Price, former chief of Birmingham Dogs Home.
Price stole money from the charity and used it to fund his gambling addiction and place bets through Betfair. He and his wife Alayna were found to have defrauded the charity of £900,000 over a period of four years. At the end of 2017, Price was put behind bars for five years, while his wife was handed a two-year suspended term.
Of the £2.2 million fine, a total of £1.7 million in donations will go to Gamble Aware; an independent charity committed to reducing gambling-related harm in the UK .The remaining amount will be paid towards investigative costs incurred by the commission. The money stolen by Price, which was gambled through Betfair, will be returned to the charity.
Among other failings identified by the gambling regulator involve three online customers. The betting firm's shops also failed to conduct stringent wealth and social responsibility checks. Paddy Power Betfair Chief Executive Peter Jackson acknowledged the company's failings and issued an apology admitting that their problem gambling interventions hadn't been effective.
Over the years, Paddy Power has been committed to strengthening its systems and resources in customer protection and responsible gambling, investing in an extensive work program. The betting firm is seeing significant improvement since these cases were brought up in 2016.
Gambling Commission Sends Strong Message
Richard Watson who is the executive director of the Gambling Commission said huge amounts of stolen money was being allowed to flow through the betting system due to Paddy Power Betfair's unacceptable failings. Watson said operators must ensure the proceeds of crime are not being utilized in gambling.
The Gambling Commission has been implementing a nation-wide clampdown on failures within the betting industry. London-based bookmaker William Hill was fined £6.2 million in February for allowing money laundering and failing to protect its customers.