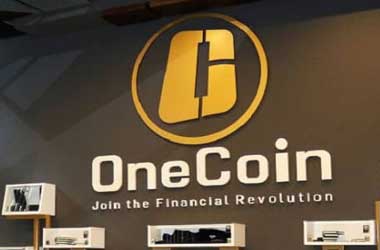 Cryptocurrencies may be the wave of the future but it is also a breeding ground for corruption and scams unfortunately. The current scandal getting the attention of the crypto world is the OneCoin scam. Accused of being a Ponzi scheme, the company has supposedly scammed investors over $4.4 billion.
Though OneCoin has been in the news for quite some time now, it is only now that the site has been shut down.
While reports suggest that the website has now been closed for business, there are still rumours that the site is still processing transactions. Given the fact that OneCoin operates all over the world, it is not very clear as of now as to which jurisdiction and investigatory body is handling the matter.
There have already been multiple investigations launched against OneCoin but the company has continued to deny the allegations claiming that it is a Ponzi scheme.
The main website is not the only one that has gone offline. Sites that have been associated with the company like OneWorldFoundation.eu and OneWorldAcademy.eu have also disappeared. The only one that is still active is OneLife.eu. Surprisingly, it is still offering investment packages into OneCoin
If the investigation against OneCoin is successful, it should reveal how extensive this scam is and how many investors have been cheated. It will require an in-depth investigation into OneCoin site records since it is the only source of reliable info. Considering that OneCoin is a cryptocurrency, the fact that there is no public ledger or blockchain to support it makes it difficult to track where all the money went.
Closing the Loop
This move against OneCoin is another step towards taking down its notorious co-founder, Ruja Ignatova. Ignatova's current whereabouts are currently unknown. His brother, Konstantin Ignatov, another one of OneCoin's co-founders has already been arrested in Los Angeles and has reached a plea deal with the US Department of Justice. Though he has only a 90-day jail sentence right now, he could be sentenced to nine decades in prison for his crimes.
Another OneCoin associate also ended up in hot water earlier this year. The company's former lawyer Mark S. Scott was found guilty of aiding in money laundering to the tune of $400 million from the OneCoin project. He was supposedly paid $50 million for his help in the operation.
This multi-billion dollar cryptocurrency scam is yet another warning to cryptocurrency investors.