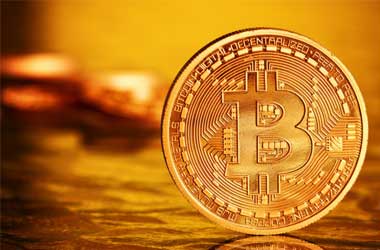 Self-acclaimed Forex and commodities' 'master trader' Steve Twain has disappeared with as much as $50 million worth Bitcoin (BTC) invested in his company BTC Global, according to the South African news edition Times Live. The complaints filed with the investigation agencies reveal that investors in the US and Australia, in addition to South Africans, were also ripped off by the scam investment scheme.
Captain Lloyd Ramovha, spokesperson of Hawks, the South African Directorate for Priority Crime Investigation, has confirmed that the claims against BTC Global is being investigated by the Serious Commercial Crimes Unit. However, Ramovha is unsure about the origin of the scam artists. As many as 27,500 investors have been swindled by the scam, which is one of the biggest to hit South Africa.
Commenting on the scam, Ramovha said
"I have spoken to one of the investigators in our team and he has confirmed that this matter came to them about two weeks ago. There are in excess of 27'500 complainants with many outside South Africa. The amount is over $50-million and could rise as more victims come forward."
Further, regarding the investigation, Ramovha said
"The investigation is in its infancy. I also cannot say whether it is a Ponzi scheme. BTC Global is being investigated for contravening the Financial Advisory and Intermediary Services Act."
According to TimesLive, victims of fraud had invested between R16,000 and R1.40 million with BTC Global. Two week's ago, the fund's management team informed investors about the disappearance of Twain through a Facebook posting. Until then, investors were receiving inconsistent payouts.
Antoon Botha of BMV Attorneys based in Bedfordview stated that he has taken on clients who had invested in BTC Global and a legal action against the company and its representatives will be taken soon. Furthermore, Botha believes that the prima facie evidence points to transgressions of the Bank Act and an act of theft.
However, Cheri Ward, an administrator at BTC Global, has refuted the charges, while claiming that investors have received returns from the program. Ward further stated that investors should be aware of the risks involved in investing in the fund.
Ward said
"Every single person who invested in BTC Global did so of their own volition and subsequent to having conducted their own research into the fund. As is the case with any fund into which money is invested, there is no guarantee that an investor will be receiving any return on their investment."
Cheri further stated that none other than Twain had access to the funds and the police department is not investigating her regarding the incident.
For the past few years, investors across the world have lost their hard earned money by investing in bogus Forex schemes. Now, the swindlers are taking advantage of the growing popularity of cryptocurrencies.