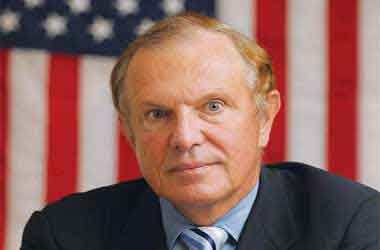 New Jersey State Senator Raymond Lesniak who is also a candidate in the upcoming gubernatorial race in the state has said that he would take strong action if the Attorney General nominee Jeff Sessions takes steps to overturn the current interpretation of the 1961 Wire Act with respect to online gaming.
In response to a question from a vocal opponent of online poker, Sen. Lindsey Graham during his confirmation hearing, the nominee expressed shock at the 2011 Department of Justice memo that reinterpreted the Wire Act allowing internet gambling to be legalized.
Sessions said that he was unhappy with the decision and would be reconsidering it after careful study.
Lesniak pointed out that internet gaming was now playing a major role in revenue-generation for the casino industry in New Jersey and any threat to it would be challenged.
In a statement Lesniak said,
That's not going to sit well with our Atlantic City casinos, where online gaming is keeping the lights on. It hasn't been a spectacular success, but it certainly keeps the margins going, and it's actually the only increase in casino revenues that we've seen. It's certainly critical to the state of New Jersey and we'd be very concerned if he were to mess around with it.
Lesniak stated that if Sessions introduced a different interpretation to the law, the New Jersey administration would take him to court over it. Lesniak is a long-time supporter of online gaming and had been the one to introduce online poker legislation in 2013 that led to its legalization in the state of New Jersey. He announced his candidature earlier this month for the state's gubernatorial race.
Current New Jersey governor Chris Christie has been supportive of online gaming. He signed the internet gambling regulation bill and also lent his support to Lesniak's lawsuit that sought to rule the Professional and Amateur Sports Protection Act (PAPSA) of 1992 as unconstitutional. The PAPSA is impeding New Jersey's efforts to introduce sports betting within the state.
According to Lesniak, if he comes to power not only would such support for internet gaming continue but it would also witness a stronger push from his side. He stated that he would actively participate if the PAPSA gets placed before the Supreme Court while he is in power.
Lesniak also stated that he would push forcefully for casino expansion to North Jersey and for developing Atlantic City as a national gaming hub.