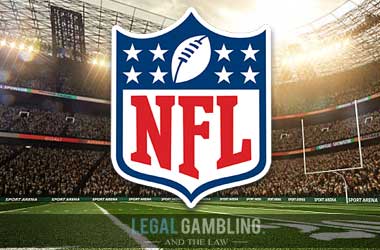 The Divisional Round starts Saturday, and we have 4 really good looking matchups coming up this weekend.
Today we're taking a look at the new hirings around the league and what each new head coach brings to their respective teams, a few nuggets from around the league, and a lengthy playoff injury report.
Coaching Carousel
Freddie Kitchens (Cleveland Browns)
Kitchens started this past season as the Browns running backs coach, and was promoted to offensive playcaller when Hue Jackson was terminated. Kitchens and Baker Mayfield showed an immediate connection, with Mayfield going on to set the rookie QB TD record.
Kitchens set the league on fire with innovative play designs and college themes in his pass game while the Browns offense looked the best it has in YEARS.
Matt LaFleur (Green Bay Packers)
Packers fans reportedly aren't too happy about this one, and it should be the complete opposite. LaFleur has worked with innovative minds in past years such as Kyle Shanahan and Sean McVay.
While who you know isn't everything, LaFleur showed promise in his first year as a playcaller this past season with the Titans. Aaron Rodgers should be excited about the heavy play-action approach to allow him to take shots down the field and more creative route combinations than the Pack have seen in past years.
Bruce Arians (Tampa Bay Buccaneers)
Arians returns from the booth for the chance to work with Jameis Winston, who's arm talent and borderline reckless style of play meld nicely with Arians vertical attacking pass game. Arians will also have a bevy of receiving talent at his disposal, with a lot of them being natural fits in Arians downfield attack.
Arians' quarterback whispering reputation and demeanour should help ease Winston's nature and hopefully allow him to reach his massive potential. Arians has also brought in former confidant Byron Leftwich to help with the offense and Todd Bowles to run the defense.
Kliff Kingsbury (Arizona Cardinals)
Coming from the collegiate ranks straight to a NFL head coaching gig is somewhat unheard of, and usually doesn't end well.
However, Kingsbury has a reputation as an offensive wunderkind, which is the exact opposite of what Steve Wilks brought last year. Kingsbury has a nice opportunity with a young quarterback and an extremely talented running back to develop this offense as he sees fit, while Josh Rosen will benefit from Kingsbury's up tempo, air raid offense and natural offensive mind.
Adam Gase (New York Jets)
Publicly the most criticized hire, Gase heads to New York to mold young QB Sam Darnold into a franchise QB. The fit makes sense, as Gase employs a rhythm and timing based passing game, which should play nicely to Darnold's strengths.
Gase has a reputation as a QB whisperer as well, having coached Peyton Manning during his record setting season. It is also interesting that this is the first Jets head coaching hire that has NFL head coaching experience since Bill Parcells was hired in 1997.
Vic Fangio (Denver Broncos)
Fangio has been around for a long time, and is finally getting his crack at being a head coach. The one thing to love about this move is while everyone else (see 5 offensive coaches being hired above) is zigging, the Broncos are zagging with an experienced and hard nosed defensive guru in Vic Fangio to combat the offensive transformation that the league is shifting towards.
Everywhere Fangio goes, he transforms the defense in his image to become a feisty and tenacious group that prides itself on creating big plays and turnovers. With guys like Bradley Chubb and Von Miller to work with, the Broncos defense already has the groundwork for what could be a dominant unit.
FOX Sports
OPEN SPOTS
Cincinnati Bengals – Top Candidates: KC OC Eric Bienemy, LAR QB coach Zac Taylor, TB OC Todd Monken, LAR pass game coordinator Shane Waldron
Miami Dolphins – Top Candidates: DAL DB coach Kris Richard, NE DC Brian Flores, NO DC Dennis Allen
Other Notes
– NO head coach Sean Payton brings in Lombardi Trophy and $225k (bonus for winning SB) to motivate players towards Super Bowl run.
– Chargers DT Brandon Mebane mourns death of his daughter, expected to play despite tragedy.
– Kevin Stefanski returning as Vikings offensive coordinator, replaced John DeFilippo late in the season.
– CAR S files suit against NFL for wrongfully targeted drug testing, claims he was tested 7 times in 11 weeks. NFL and NFLPA claims the number is false and tests were randomly generated
– Ravens and John Harbaugh reportedly making progress on extension
Injury Report
DAL WR Allen Hurns (ankle) – placed on IR
DAL OT Tyron Smith (neck) – questionable
DAL DT Tyrone Crawford (neck) – questionable
DAL TE Blake Jarwin (ankle) – questionable
DAL G Zack Martin (knee) – questionable
DAL WR Cole Beasley (ankle) – questionable
IND S Mike Mitchell (calf) – placed on IR
IND TE Eric Ebron (hip) – questionable
IND S Malik Hooker (foot) – questionable
IND DT Denico Autry (shoulder) – questionable
IND WR T.Y. Hilton (ankle) – questionable
IND EDGE Jabaal Sheard (knee) – questionable
IND EDGE Tyquan Lewis (knee) – questionable
KC LB Dorian O'Daniel (calf) – questionable
KC RB Spencer Ware (hamstring) – questionable
KC WR Sammy Watkins (foot) – questionable
KC S Eric Berry (heel) – questionable
LAC C Mike Pouncey (thumb) – questionable
LAC FB Derek Watt (shoulder) – questionable
LAC RB Melvin Gordon (knee) – questionable
LAR RB Todd Gurley (knee) – questionable
NE EDGE Deatrich Wise (ankle) – questionable
NE TE Dwayne Allen (knee) – questionable
NO OT Ryan Ramczyk (shoulder) – questionable
NO EDGE Alex Okafor (knee) – questionable
NO G Andrus Peat (hand) – questionable
NO OT Terron Armstead (chest) – questionable
NO G Larry Warford (knee) – questionable
NO OT Jermon Bushrod (hamstring) – questionable
That's all folks! Enjoy the 4 contests this weekend, starting Saturday afternoon with the high flying [email protected] matchup, with [email protected] to follow that night. Sunday we see two elite vet QBs go head to head in [email protected], and [email protected] concludes the weekend as the Eagles look to continue their recent postseason success. Good luck on any action you may have on the games. Cheers!